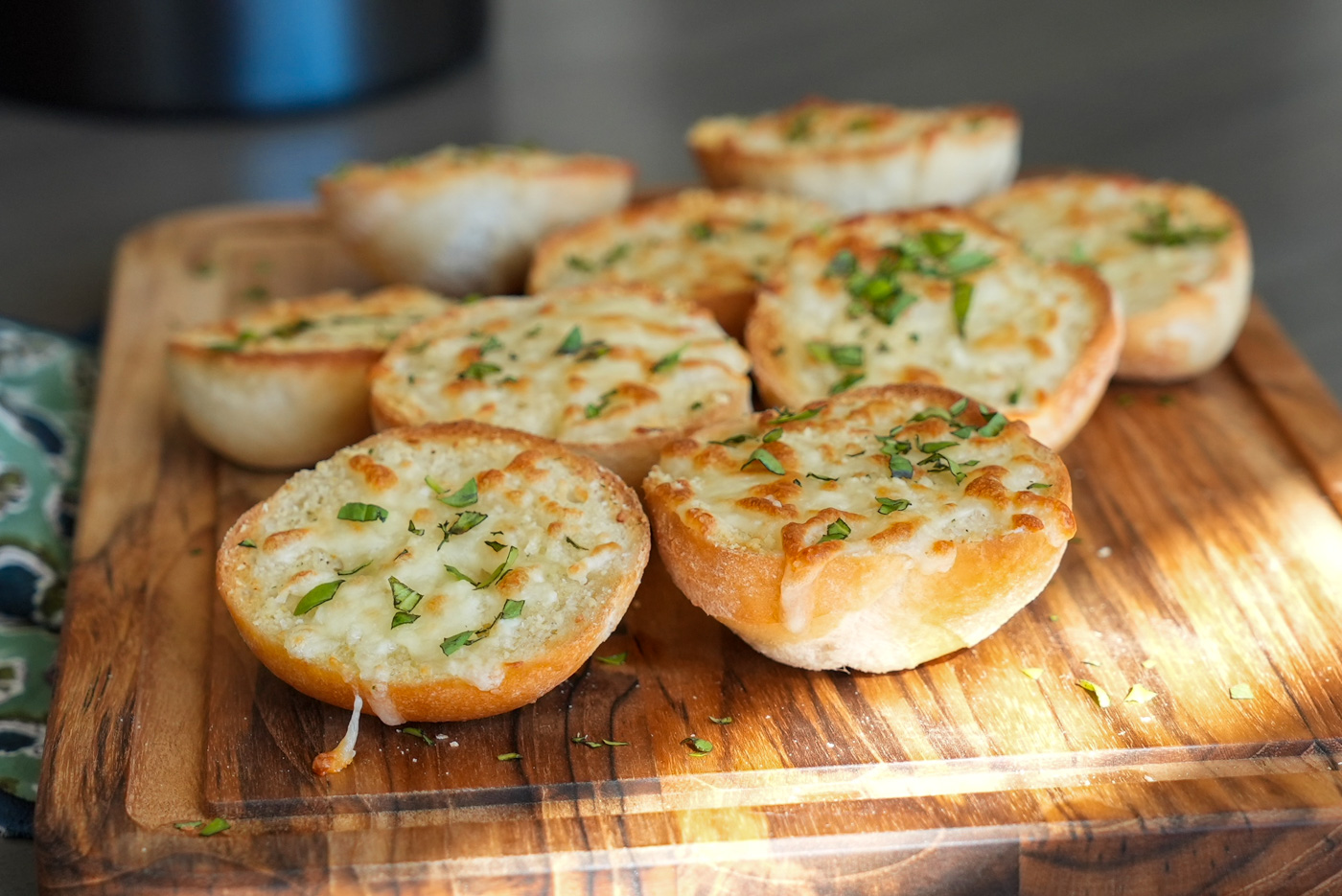 Cheesy Garlic Bread
The easiest way to have fresh cheesy garlic bread with your dinner.
Ingredients
6 Rhodes Artisan French Rolls, thawed to room temperature
3 Tablespoon butter
1/4 cup mozarella, shreded
3 Tablespoon grated parmesan
1 teaspoon garlic salt (more or less to taste)
fresh basil or parsley, chopped (optional)
Instructions
Thaw rolls on the counter or in the microwave for 30 seconds. Cut the rolls in half.
Spread each half with butter.
Sprinkle with garlic salt, mozarella and parmesan.
Bake at 350ºF for 10 minutes, or until cheese is melted.
Garnish with fresh basil or parsley (optional).