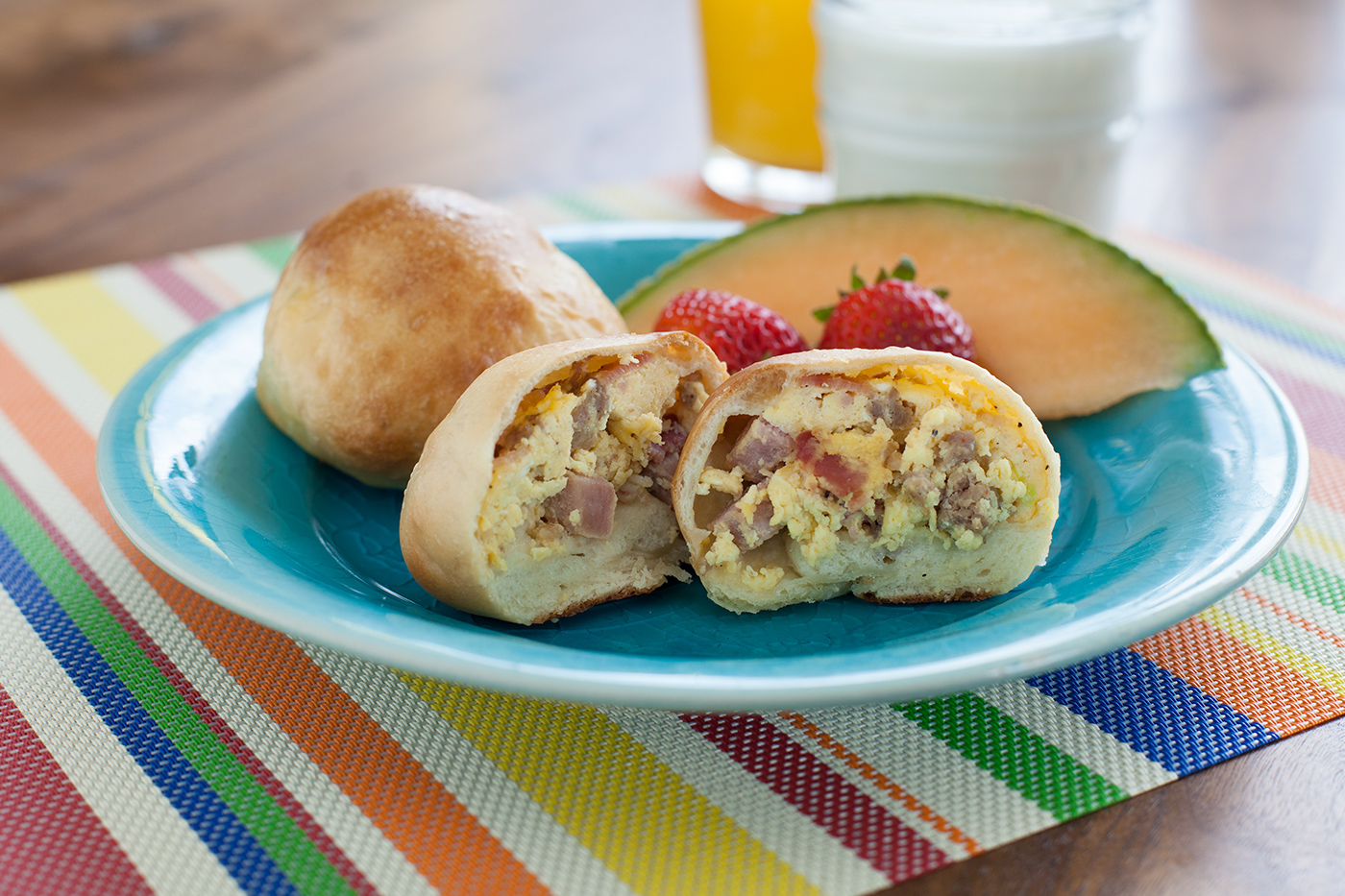 Breakfast Kolaches
Delicious breakfast favorites all wrapped up in a dinner roll bundle.
Ingredients
6 Rhodes Dinner Rolls, dough thawed but still cold
4 eggs
1/3 cup cooked, chopped ham
1/3 cup cooked bacon pieces
1/3 cup browned ground sausage
1 teaspoon chopped green onion
1/3 cup grated cheddar cheese
salt and pepper to taste
1/2 tablespoon butter, melted
Instructions
Spray counter lightly with cooking spray. Press each roll into a 5-6 inch circle. Cover circles with plastic wrap while you prepare filling.
Scramble together eggs, meats, onion and cheese until moist but not runny. Salt and pepper to taste. Cool slightly. Remove wrap from dough circles and place about 1/3 cup filling on each one.
Wipe edge of circles with water to help seal. Pull one side of dough over filling and then the opposite side over. Press ends flat to seal then fold one end over and then the last one over. Pinch to help seal. Place sealed side down on sprayed baking sheet. Bake at 375 degrees F 12-15 minutes until golden brown. Remove from oven and brush with melted butter.