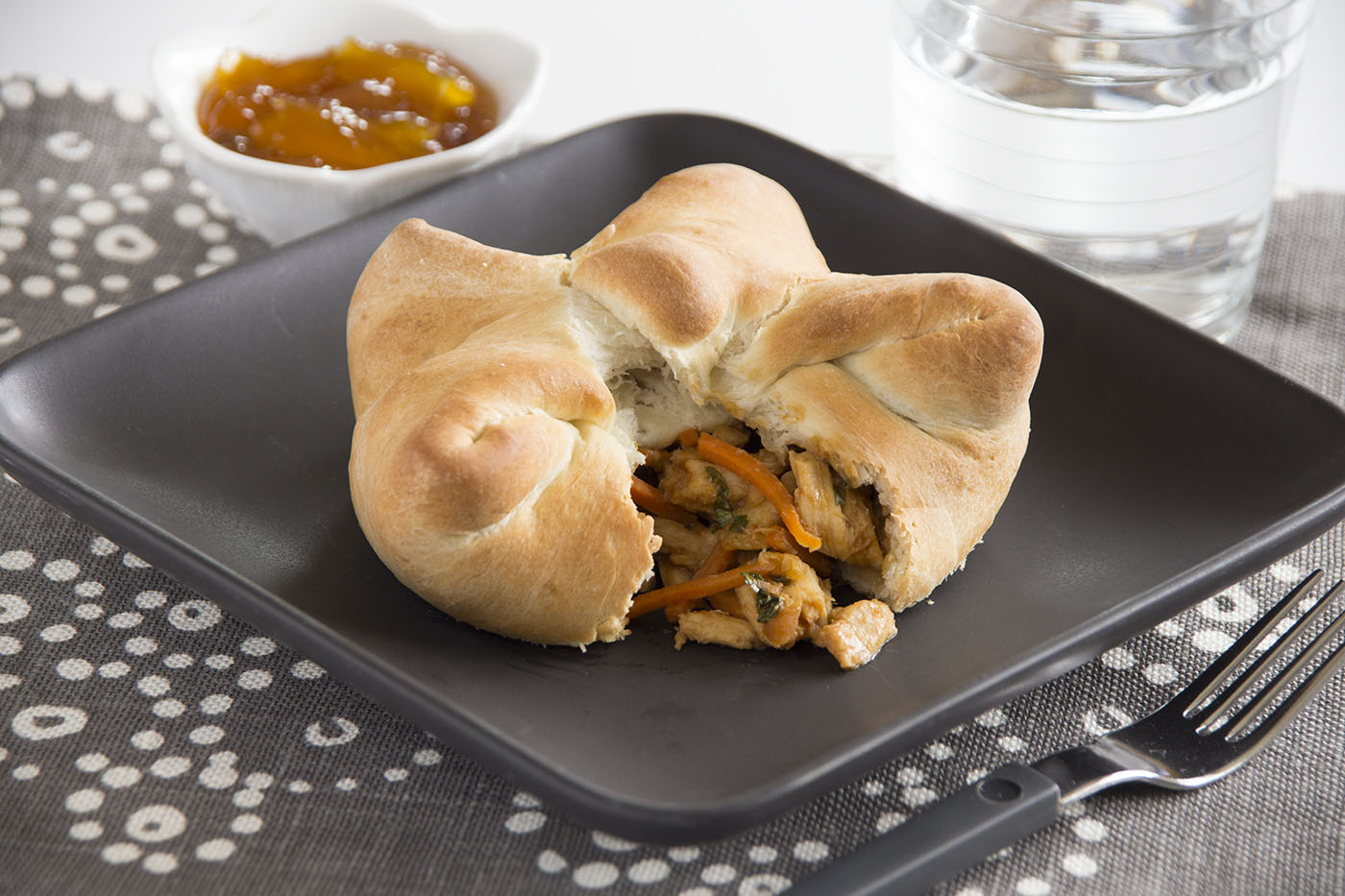 Thai Chicken Bundles
Impress your friends with your cooking by trying this great recipe. Thai Chicken Bundles are full of flavor and filled with chicken, carrot's, peanut sauce, garlic and lime.
Ingredients
8 Rhodes Texas Rolls or 12 Dinner Rolls, thawed
1 1/2 cups cooked, chopped chicken
6 tablespoons peanut sauce
1 cup match stick carrots
1 clove garlic, minced
1/2 cup chopped peanuts
2 tablespoons chopped fresh cilantro
1 tablespoon fresh lime juice
mango chutney, if desired
Instructions
Combine 2 Texas rolls or 3 dinner rolls and flatten into a 6 or 7-inch square. Repeat with remaining rolls.
In a large bowl, combine chicken, peanut sauce, carrots, garlic, peanuts, cilantro and lime juice. Toss together until well combined.
Divide chicken mixture evenly between dough squares. Bring 4 corners of each dough square up over filling , to meet in the middle,overlapping slightly. Secure with a toothpick.
Bake at 350°F 20-25 minutes or until golden brown. Serve with mango chutney, if desired.