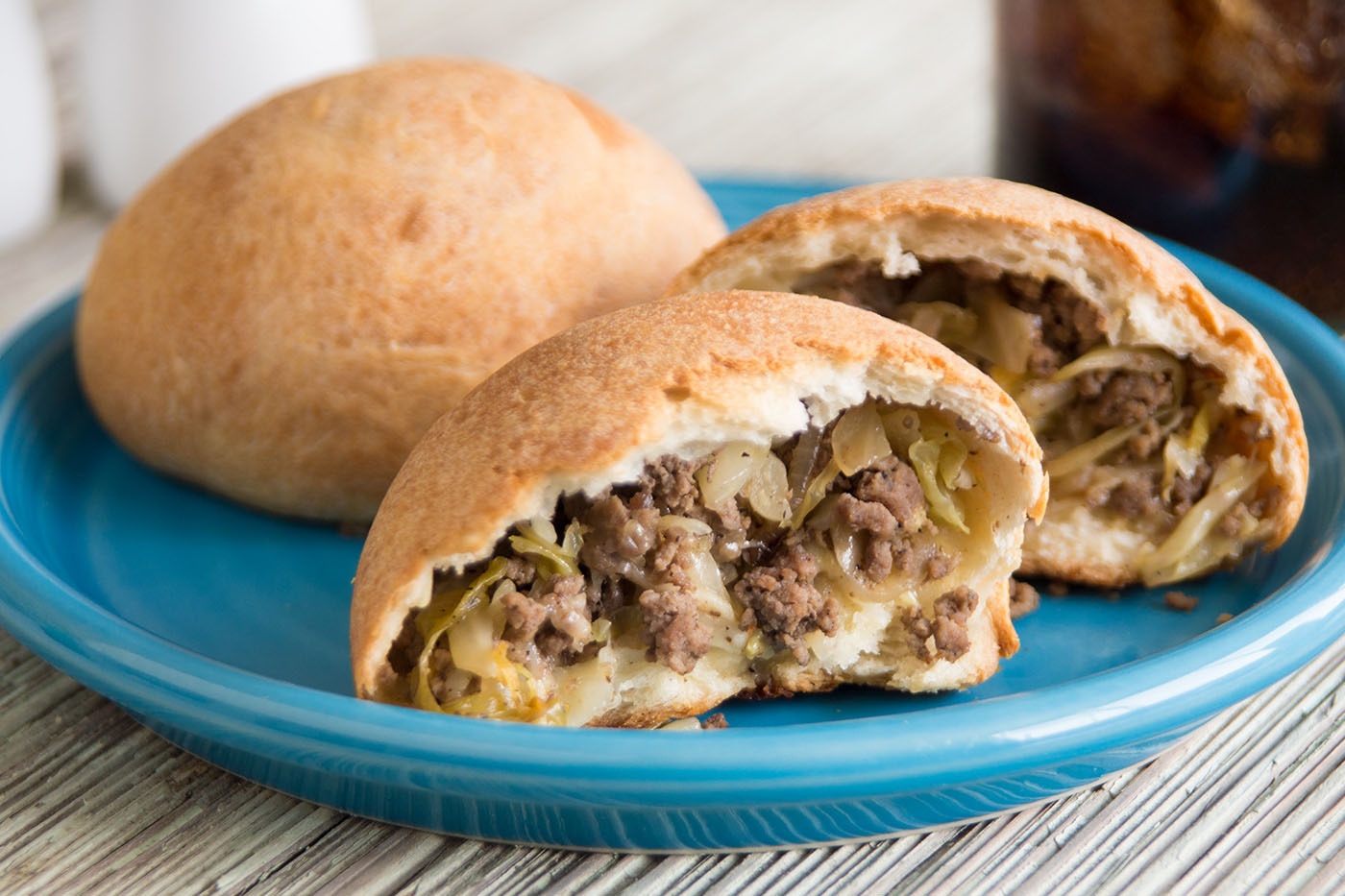 Runzas (Bierocks)
Fill these rolls with this cabbage, ground beef and onion filling and you will revel in a delicious memory of Europe even if you have never been there.
Ingredients
12 Rhodes Yeast Texas Rolls, or 24 Rhodes Yeast Dinner Rolls, thawed but still cold
4 cups sliced cabbage
1 cup sliced yellow onion
1 tablespoon vegetable oil
8 ounces ground beef
1 teaspoon sugar
1 tablespoon vinegar
1 teaspoon salt
1 teaspoon pepper
1 cup mozzarella cheese, grated
2 tablespoons butter, melted
Instructions
Saute cabbage and onion in oil. Cover and steam for 30 minutes. Brown ground beef in a large pan, and drain well. Add cabbage, onion, sugar, vinegar, salt and pepper and cook for an additional 10 minutes.
Flatten each Texas roll, or 2 dinner rolls into a 6-inch circle. Divide filling among 12 circles (about 1/3 cup). Place 1 tablespoon mozzarella cheese on top of filling. Pull edges around filling and pinch to close.
Place on a large sprayed baking sheet, pinched side down. Brush tops with melted butter.
Bake at 350 degrees F 30-35 minutes.