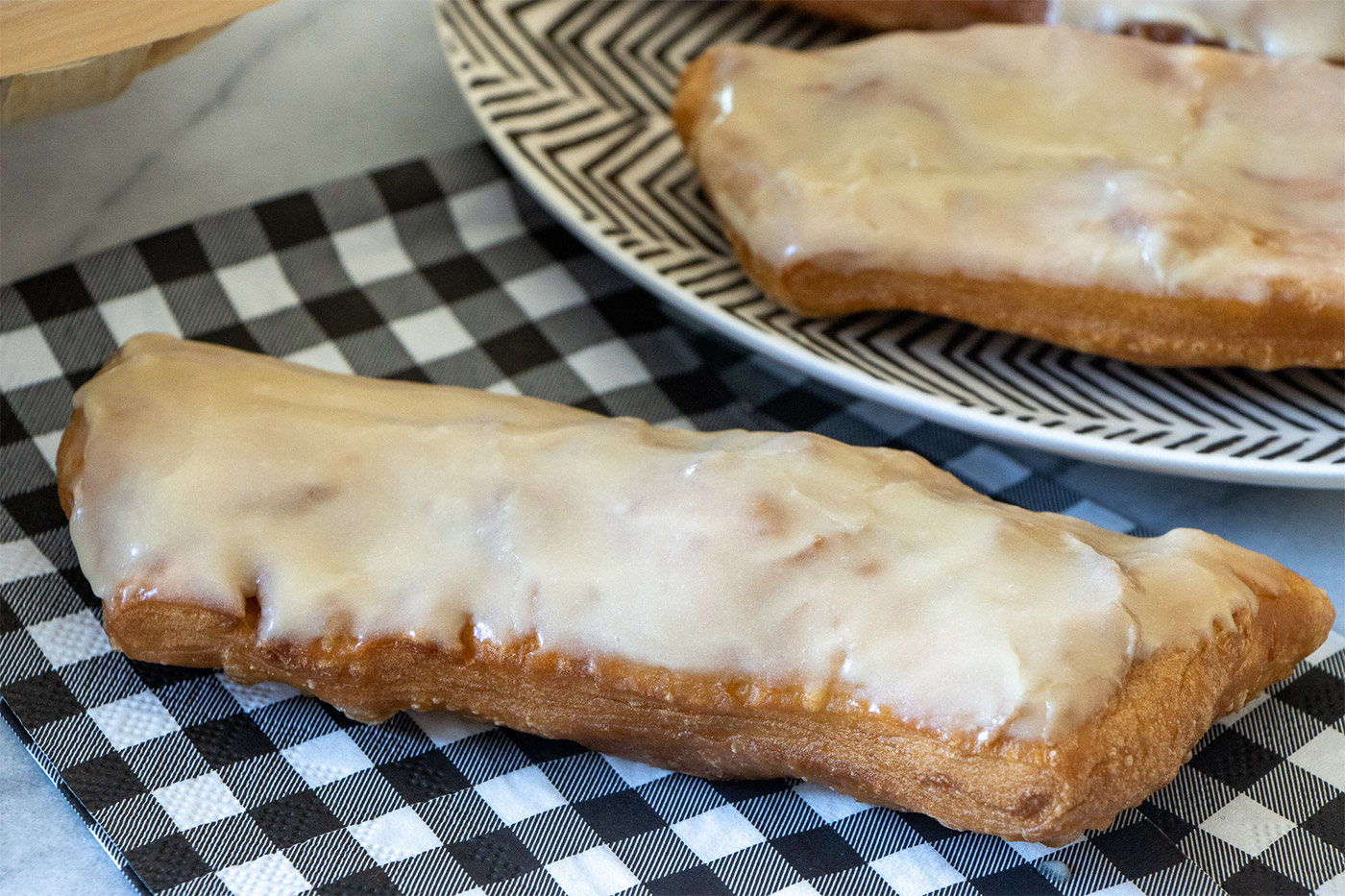 Maple Bar Donuts
Who knew making this classic donut at home was so easy?
Ingredients
12 Rhodes White Dinner Rolls, dough thawed to room temperature
Oil, for frying
1/4 cup maple syrup
1/4 cup butter
1/2 cup powdered sugar
Instructions
Place 2 inches of oil in a deep skillet and heat to medium-high heat.
Combine dough. On a sprayed surface, roll out dough into a 16×16 inch square. Slice dough in half one way. Slice into thirds the other way to create 6 donut bars.
Fry each bar on each side for 1 minute or until golden brown on each side. Place on a plate lined with paper towels to drain excess oil.
Combine icing ingredients.
Once donuts are cooled, dip the top of each donut in the icing and set aside. Enjoy!