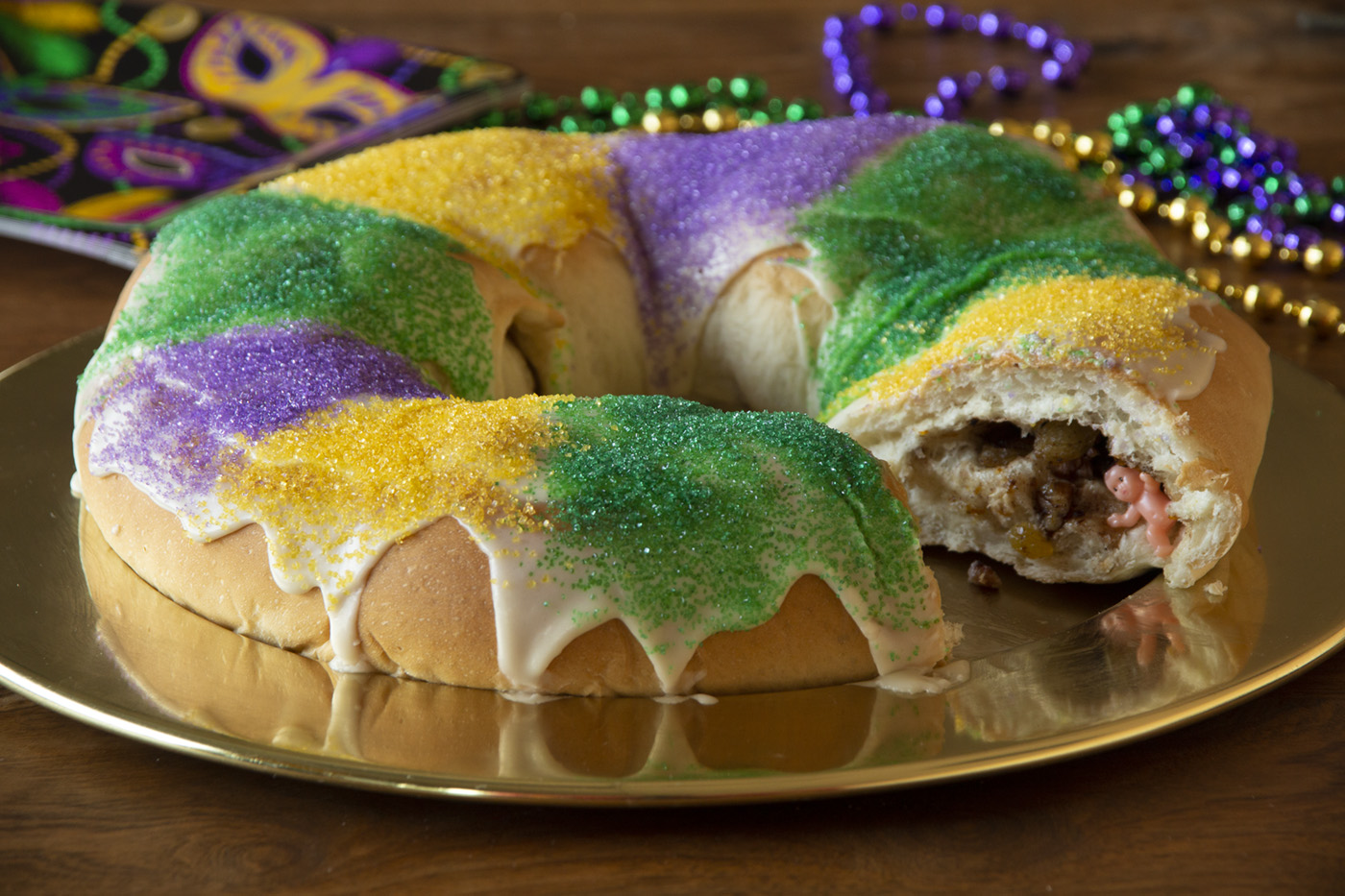 King Cake
 Celebrate Mardi Gras with this delicious King Cake! Whomever gets the baby is the king for the day!
Ingredients
12 Rhodes White Dinner Rolls, dough thawed to room temperature
1/2 cup brown sugar
Zest from one orange
1/2 cup chopped pecans, toasted
1/2 cup golden raisins
1/2 cup water
1/4 tsp rum extract
Frosting:
1 cup powdered sugar
2 Tbsp heavy cream
1 tsp vanilla
Purple, green, and yellow colored sugar
Small plastic baby or bean
Instructions
Heat water in a microwave safe bowl for 1 minute. Add in rum extract and then stir in raisins to rehydrate, set aside. On a sprayed surface, combine the dough and roll out to a 17" circle. Poke a whole in the center of the dough and stretch it to create a doughnut shape. Drain the raisins. Combine brown sugar, orange zest, pecans, and drained raisins. Distribute the mixture onto the dough in a ring shape around the center hole in the dough. Place the baby somewhere in the filling. Wrap the outsides of the dough around the filling and pinch to the dough on the other side of the filling. Be sure the filling is enclosed. Flip the king cake upside down onto a sprayed baking pan. Let rise for 30 minutes. Bake at 350ºF for 15-20 minutes. Let cool to room temperature.
Mix frosting ingredients together and top the cake. Add colored sugar as desired.