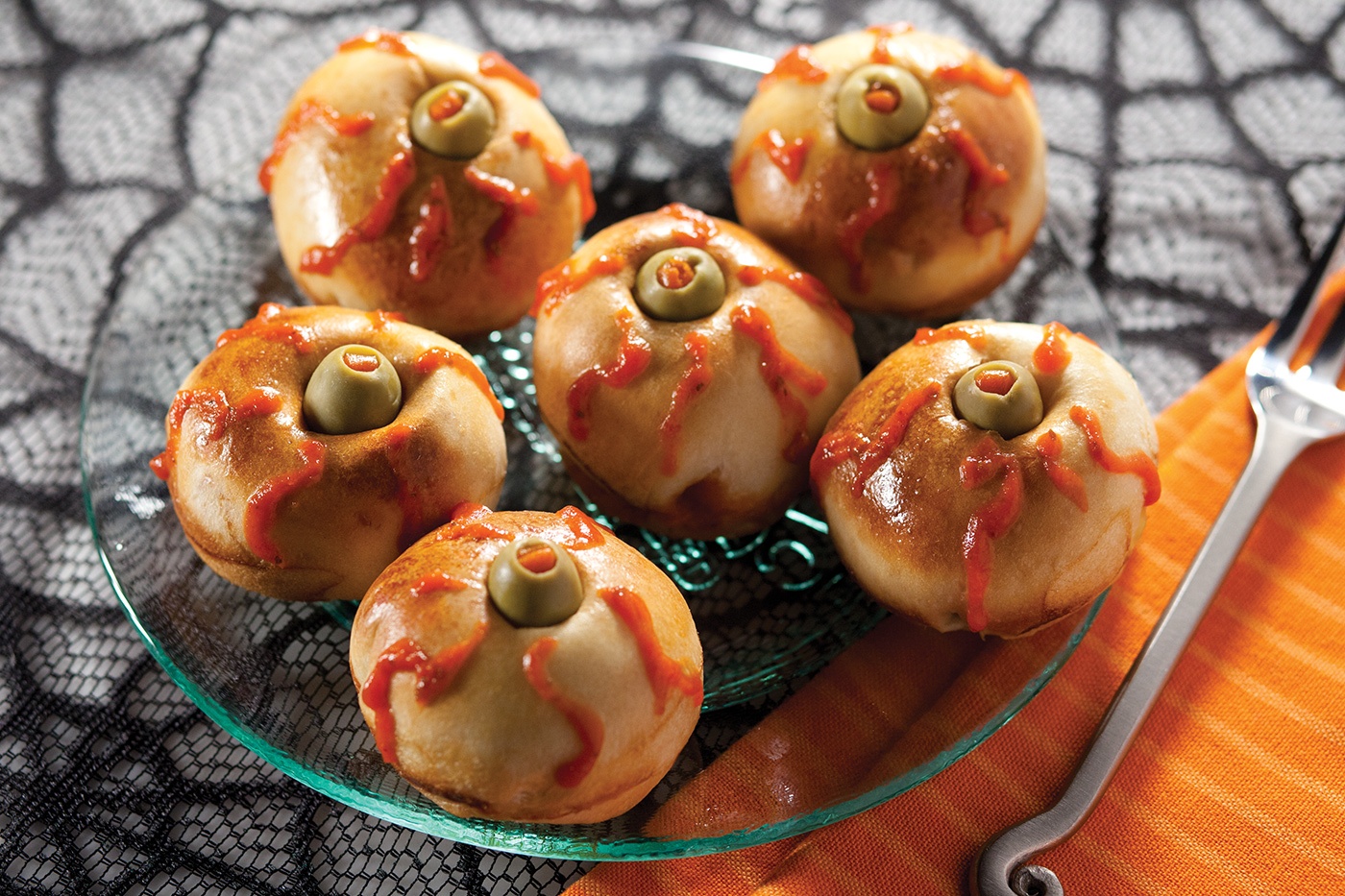 Edible Eyeballs
Spooky eyeballs looking at you. Fun to eat and easy to do!
Ingredients
6 Rhodes Dinner Rolls, dough thawed but still cold
1 cup pizza sauce
12 pepperoni slices
mozzarella cheese, cut into 1/2-inch cubes
green olives, with pimento
1 beaten egg
Instructions
Spray counter lightly with non-stick cooking spray. Flatten each roll into a 4-inch circle. Top each one with 1 pepperoni, a spoonful of pizza sauce, 3 cubes cheese and 1 more pepperoni.
Pull sides of the roll up over the fillings and pinch together securely to seal.
Place in a sprayed muffin tin, seam side down. Brush each one with egg.
Bake at 350 degrees F 15-20 minutes or until nicely browned. Remove from pan and cool slightly.
With a knife, pierce the top of the eyeball slightly and twist the knife to make a small hole. Place the green olive with pimento into the hole to make an eyeball.
Place some pizza sauce in a small squeeze bottle to draw bloodshot veins on each eye.
Serve with more pizza sauce for dipping, if desired.