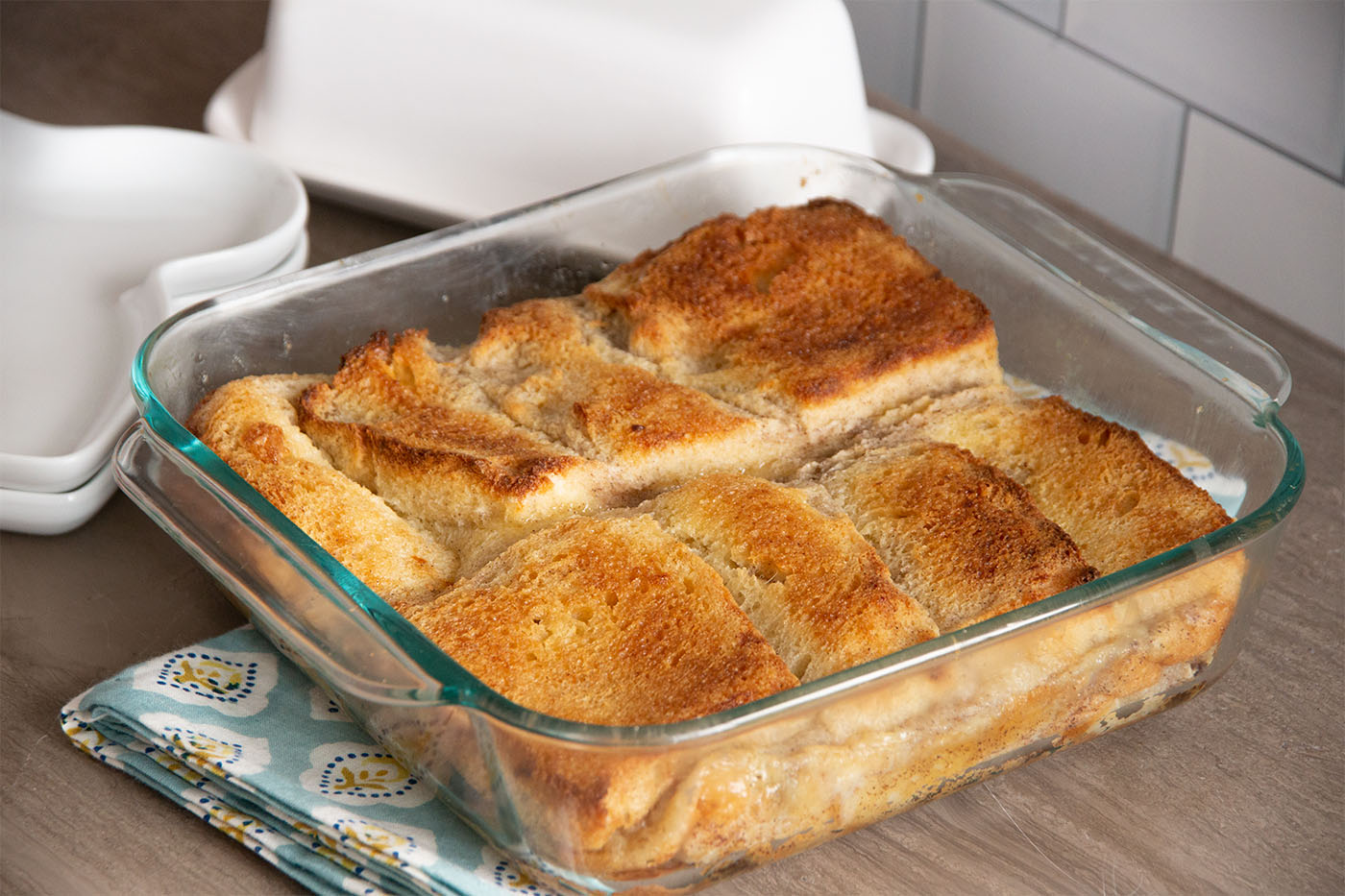 Bread and Butter Bread Pudding
A delicious way to transform leftover bread. A classic British bread pudding.
Ingredients
1 1/2 loaves Rhodes White Bread, baked according to package instructions
1/2 cup butter, softened to room temperature
1/2 cup raisins, optional
2 1/2 cups milk
2/3 cup sugar
3 eggs
1 Tbsp cinnamon
1 tsp vanilla
Instructions
Cut all of the crust off of the bread. Slice each loaf into 8 even slices. Use 2 Tablespoons of butter to coat a 9×9 inch baking dish. Sprinkle 1/4 cup of raisins at the bottom of the pan. Use the remaining butter to butter one side of each slice of bread and arrange eight pieces on top of the raisins with the buttered side up. Layer remaining raisins and top with the remaining eight buttered bread slices.
In a large bowl beat together eggs, sugar, cinnamon, and vanilla. Place milk in a stove pot and heat until scalding or until the milk starts to climb the sides of the pot. Remove from heat. While whisking egg mixture, pour milk into the egg mixture 1/4 cup at a time to prevent eggs from cooking; whisking constantly. When mixture is fully combined, pour over the layered bread in the 9×9 dish. Lightly push down bread to be sure it is absorbing liquid.
Bake at 350ºF for 35-40 minutes or until the top resembles buttered toast. Remove from oven and serve cooled.