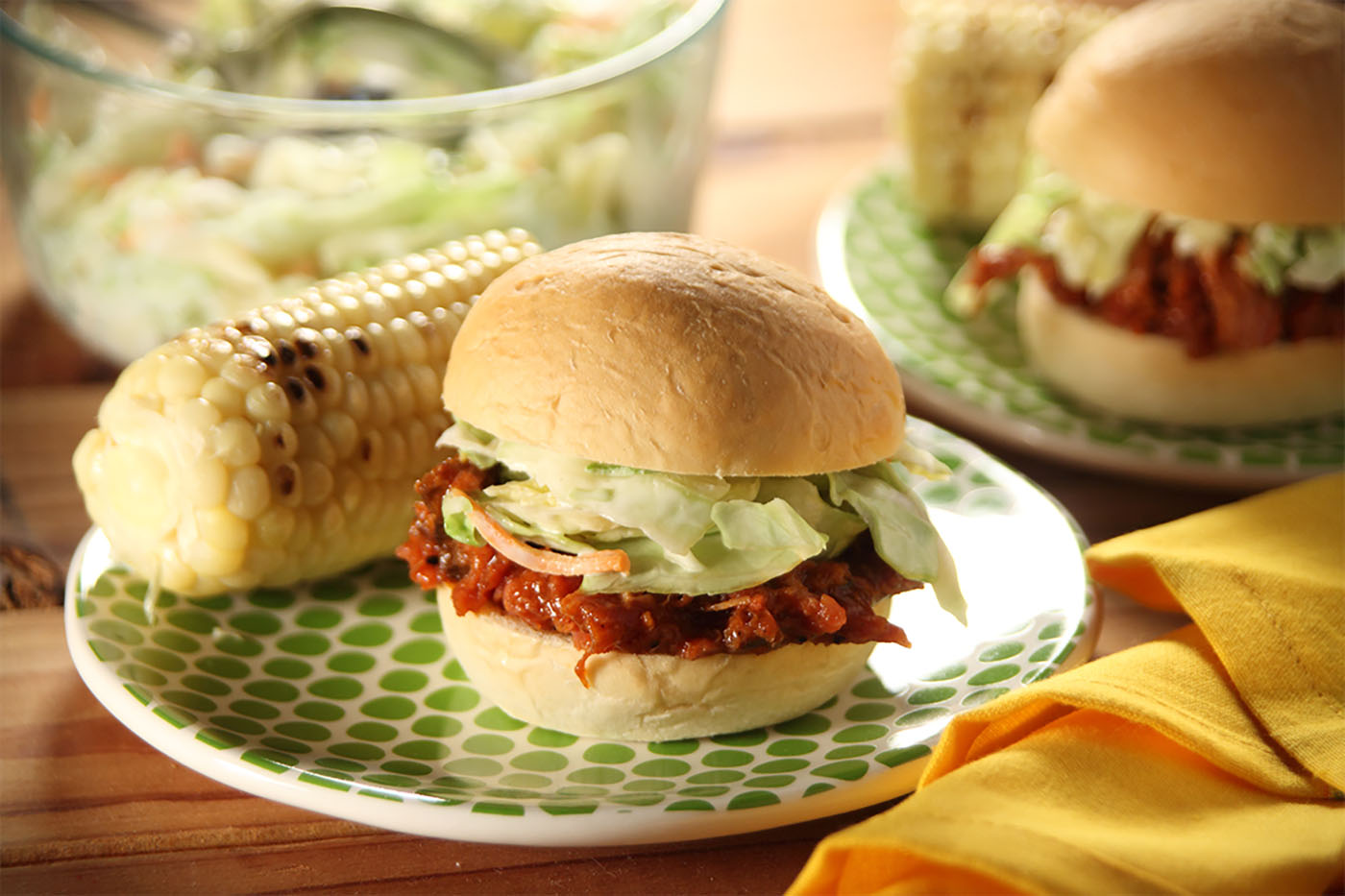 BBQ Pulled Pork Sliders
These pulled pork sandwiches come together in a snap thanks to the Instant Pot and Rhodes Warm & Serve Rolls!
Ingredients
Rhodes Warm & Serve Soft White Rolls or Wheat Rolls
BBQ pulled pork (recipe below, or your favorite recipe)
Coleslaw
Instant Pot BBQ Pulled Pork recipe:
1 Pork Shoulder Roast 4 lbs
2 tablespoons olive oil
Dry Rub:
2 tablespoons brown sugar
2 teaspoons chili powder
2 teaspoons black pepper
1 teaspoon garlic powder
1 teaspoon onion powder
1 teaspoon kosher salt
¼ teaspoon cayenne pepper
Barbecue Sauce:
Bottled Barbecue Sauce 28 ounce
3/4 cups Water
Instructions
Bake rolls following the directions on the package. Let cool. Split rolls and fill with warm pork. Top with coleslaw and serve.
Instant Pot BBQ Pulled Pork Instructions:
Cut your pork shoulder into large pieces. Make your Dry Rub and rub it real good into both sides of the meat. Set "Saute" on your Instant Pot and add 2 Tbsp of oil. Add meat to brown all sides for 2-3 minutes. Mix 3/4 cup of water with 1/2 bottle of  BBQ sauce.
Once all pork has been browned, remove the meat from your Instant Pot. Add mixture of water and BBQ sauce to Instant Pot to deglaze bottom of pot. Use wooden spoon to scrape bottom of Instant Pot or it will burn. Add pork back into Instant Pot. Lock lid and set to "Sealing" on Instant Pot. Choose the "Manual" setting and set to 60 minutes, high pressure. After 60 minutes of pressure cooking, carefully release pressure to "Venting".
Use forks or tongs to pull apart all pork, it will fall apart.