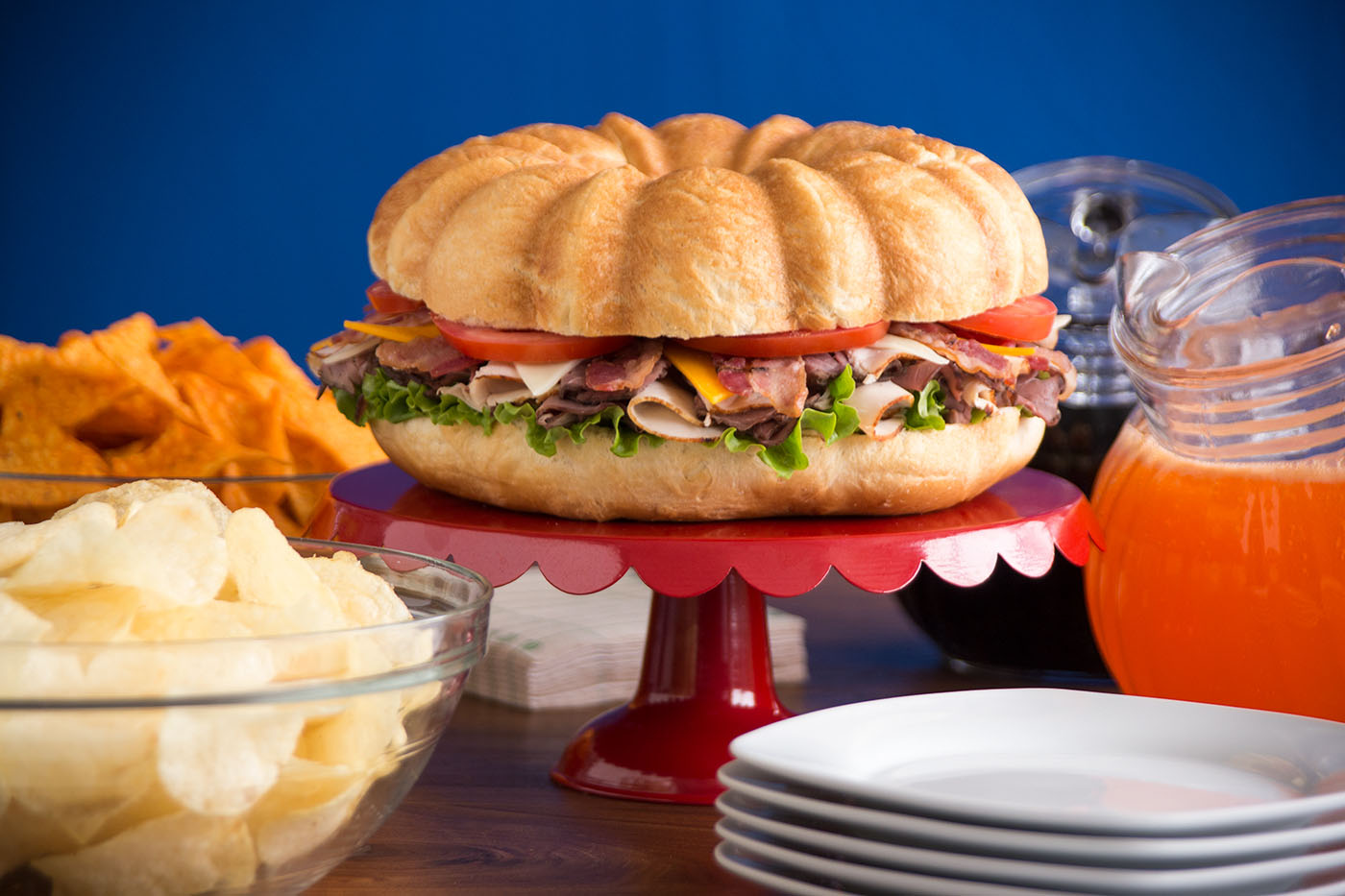 Sandwich In The Round
Perfect for the whole family, or any crowd, for lunch or dinner!
Ingredients
18 Rhodes Yeast Dinner Rolls, thawed to room temperature
desired sandwich toppings
Instructions
Spray counter lightly with cooking spray. Combine rolls and roll into a 22-inch rope. Join the ends together to make a ring. Place in the bottom of a sprayed bundt pan. Cover with plastic and let rise until double.
Bake at 350F 25-30 minutes. Let cool and slice in half crosswise to make two rings. Layer the bottom piece with desired toppings. Place top piece over toppings. Slice into wedges to serve.