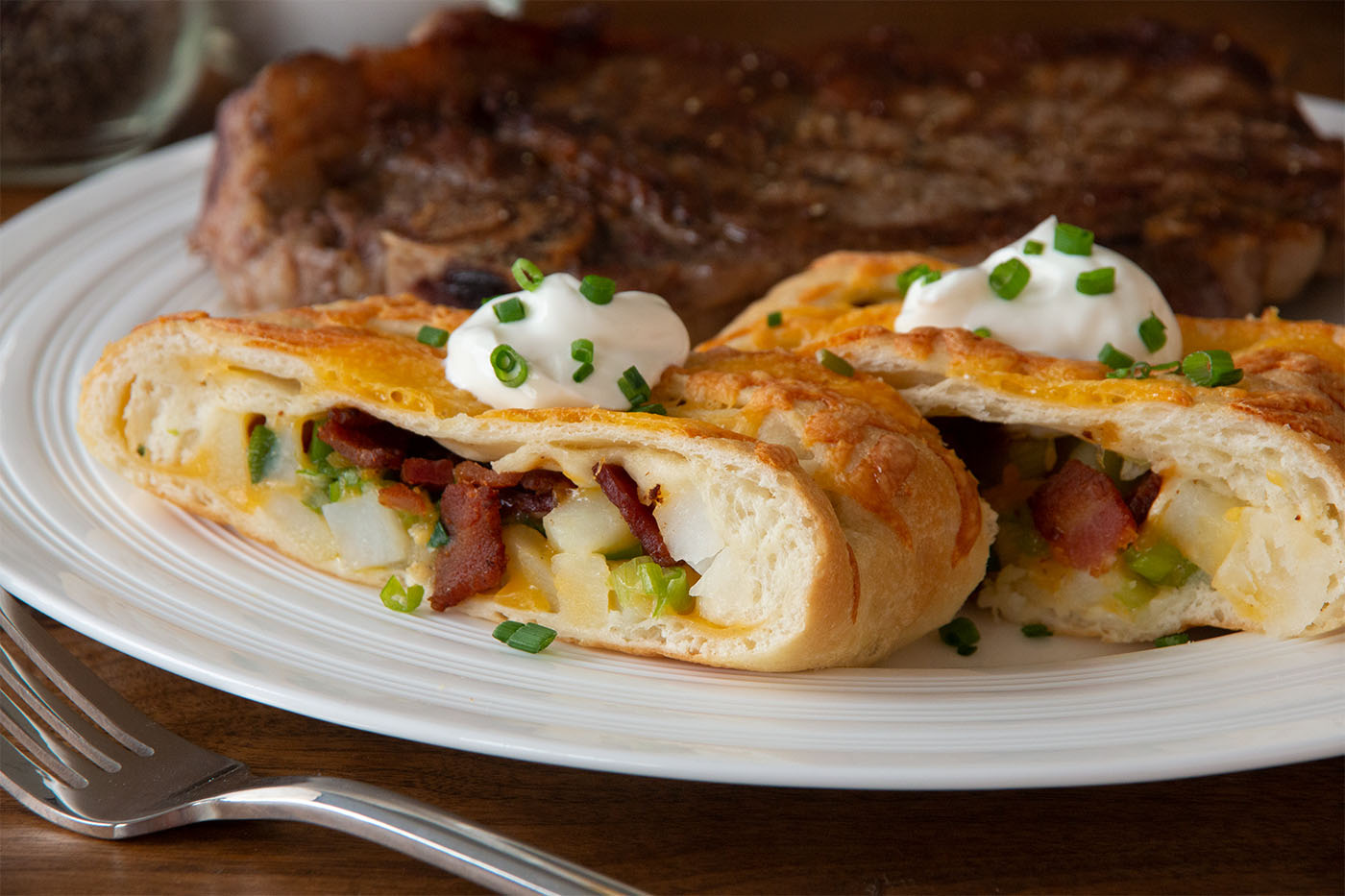 Loaded Potato Braid
Take your meat and potatoes to the next level with this loaded potato braid.
Ingredients
9 Rhodes White Dinner Rolls, dough thawed but still cold
1 1/2 cup frozen cubed potatoes
2 cups cheddar, shredded
8 pieces of bacon, cooked till crispy and chopped roughly
3 green onions, chopped
1 teaspoon ranch seasoning
1 1/2 tablespoon butter, melted
sour cream
chives
Instructions
Combine rolls and roll out onto a sprayed surface to a 12×16 inch rectangle. Cover with sprayed plastic wrap and let rest while preparing remaining ingredients.
Remove plastic wrap. Place 1/4 cup of cheddar down a four inch strip in the center of the dough. Cover with cubed potatoes and sprinkle ranch seasoning over the potatoes. Cover with bacon and green onions. Top with 1 1/4 cup cheddar.
Make cuts 1 1/2-inches apart on long sides of dough to within 1/2-inch of filling.
Begin braid by folding top and bottom strips toward filling. Then braid strips alternately over filling. Finish by pulling last strip over and tucking under braid. Lift braid onto a sprayed baking sheet and brush braid with butter and top with remaining cheese.
Bake at 350ºF for 25-30 minutes. Serve warm with sour cream  and chives if desired.