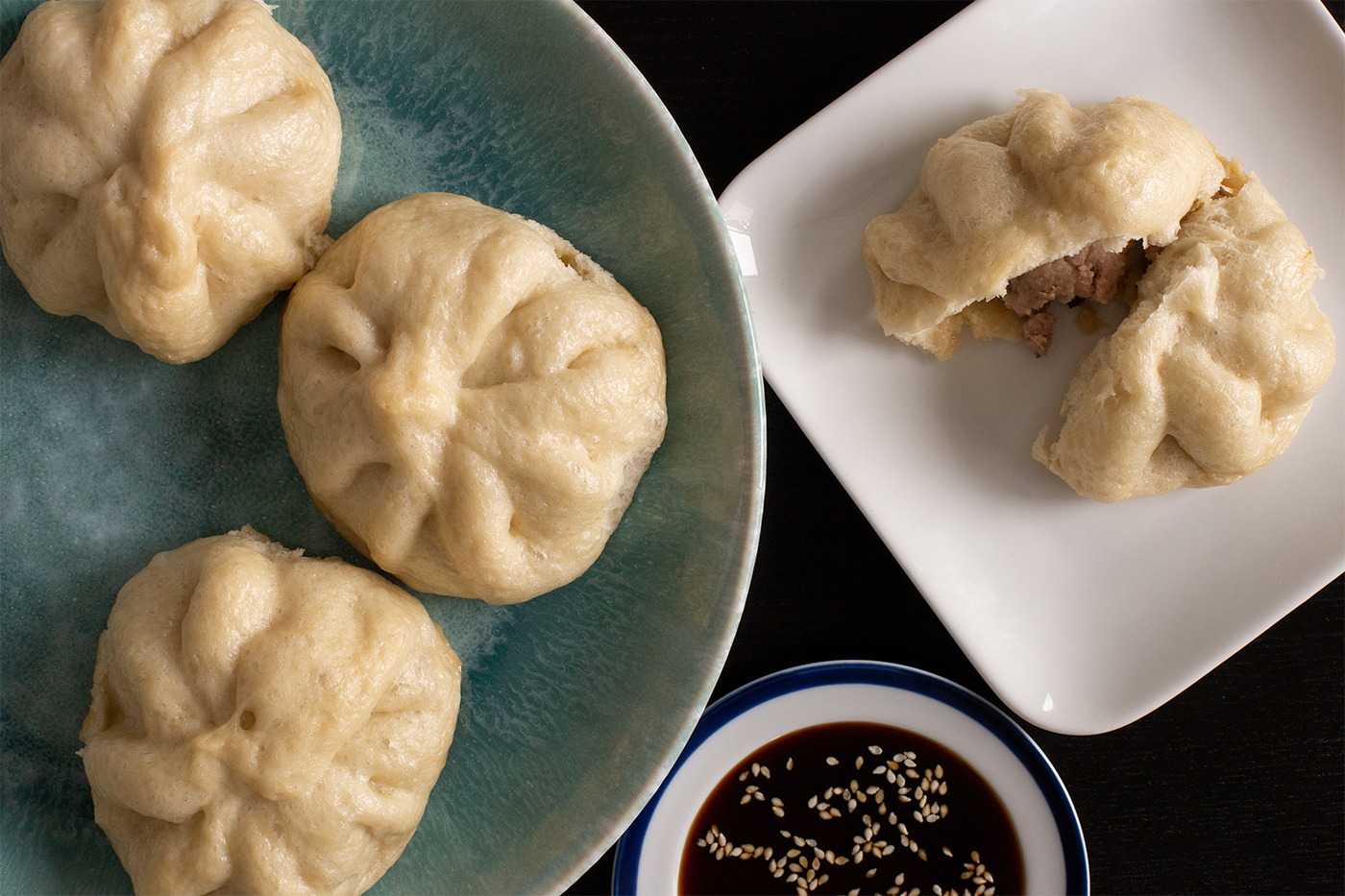 Instant Pot Steamed Buns
An innovative way to make Steamed Pork Buns with frozen dough.
Ingredients
4 Rhodes White Dinner Rolls, dough thawed to room temperature
3 oz pork
1 tsp soy sauce
1/2 tsp sesame oil
2 Tbsp Bok Choy, chopped
2 Tbsp green onion, chopped
pinch of salt
Instructions
In a large bowl, combine all ingredients except for rolls. Divide into 4 equal portions.
Press out each roll into a 5 inch circle. Place one of the four portions into the center of the roll and flatten using the back of a spoon. Pull the outside of the roll, folding together the edges until all of the filling is covered and the dough is sealed.
Fill the Instant Pot with water until it is just below the included rack. Cover the rack  with aluminum foil, poke holes in the foil and spray it with nonstick spray.
Place 4 buns in the Instant Pot and set to warm. Place the lid on the pot and let the buns rise for 15-20 minutes.
Once risen, seal the lid and set pot to steam for 15 minutes, allow the pot to slow release for 10 minutes. Remove from Instant Pot and serve.