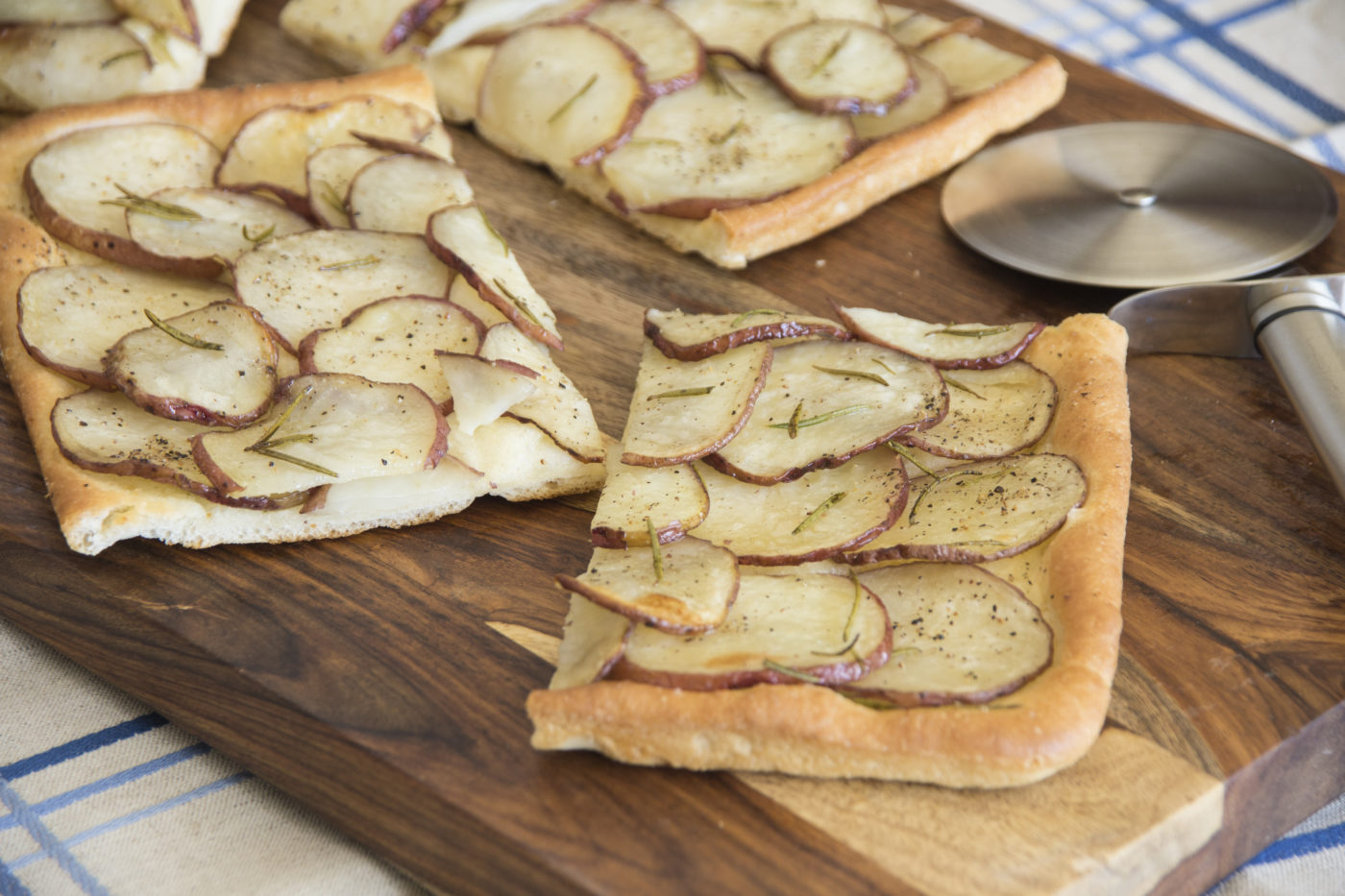 Red Potato Focaccia

Try something new and out of the ordinary with our savory Red Potato Focaccia recipe.
Ingredients
12 Rhodes Yeast Dinner Rolls or 1 Loaf Rhodes White Bread, thawed to room temperature
6 medium size red potatoes, washed & thinly sliced
2 teaspoons fresh rosemary
4 tablespoons olive oil, divided
1/2 teaspoon garlic salt
fresh ground salt and black pepper, to taste
Instructions
Spray counter lightly with non-stick cooking spray. Combine rolls together and roll into a 14-inch circle or 12×17-inch rectangle.
Cover dough with plastic wrap and let rest.
Mix potatoes, rosemary and 2 tablespoons olive oil in a microwave safe dish. Microwave for 3 minutes on high. Stir, rotate and cook for an additional 3 minutes.
Remove wrap from dough and place on a sprayed 14-inch pizza pan or an 12×17-inch baking sheet. Cover with plastic wrap and let rise for 30 minutes.
Remove wrap and press dough down with fingers to form a dimpled surface. Combine remaining 2 tablespoons olive oil with garlic salt and brush over dough. Spread potatoes evenly over dough. Sprinkle with salt and fresh ground pepper.
Bake at 350°F 25-30 minutes.