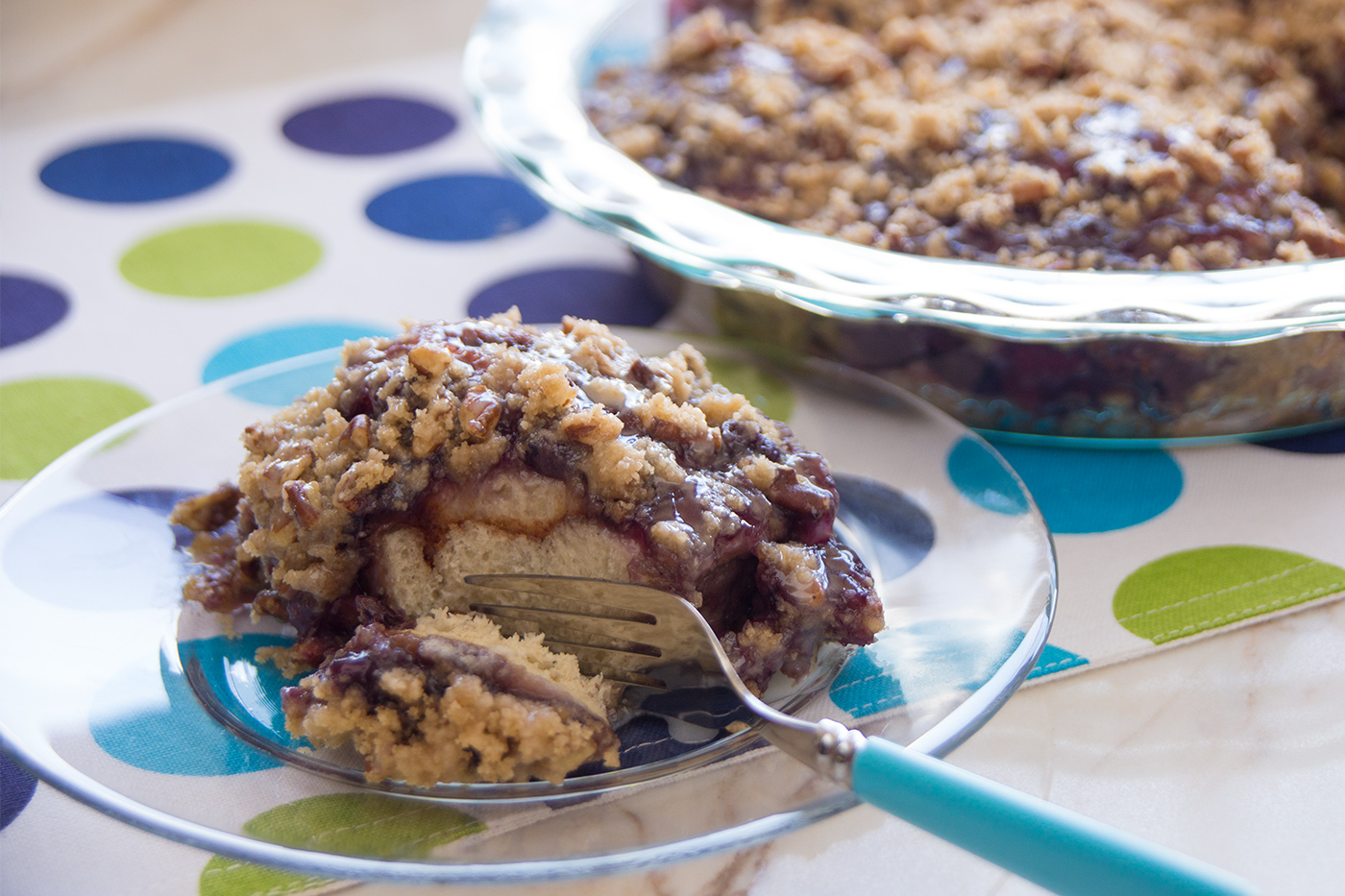 Microwave Cinnamon Blueberry Crumble

A super easy and delicious Dessert everyone will love!
Ingredients
6 Rhodes Microwave Cinnamon Rolls
1 cup blueberry pie filling
1/2 cup butter, softened
1/2 cup flour
1/2 cup brown sugar
1 cup chopped pecans
cream cheese frosting (included with rolls)
Instructions
Spray a 9 inch glass pie pan with non-stick cooking spray. Space rolls evenly in pan. Top each roll with blueberry pie filling.
Combine butter, flour, brown sugar and pecans and sprinkle over rolls and pie filling. Bake for 6 minutes in the microwave. Drizzle with cream cheese frosting and serve warm.