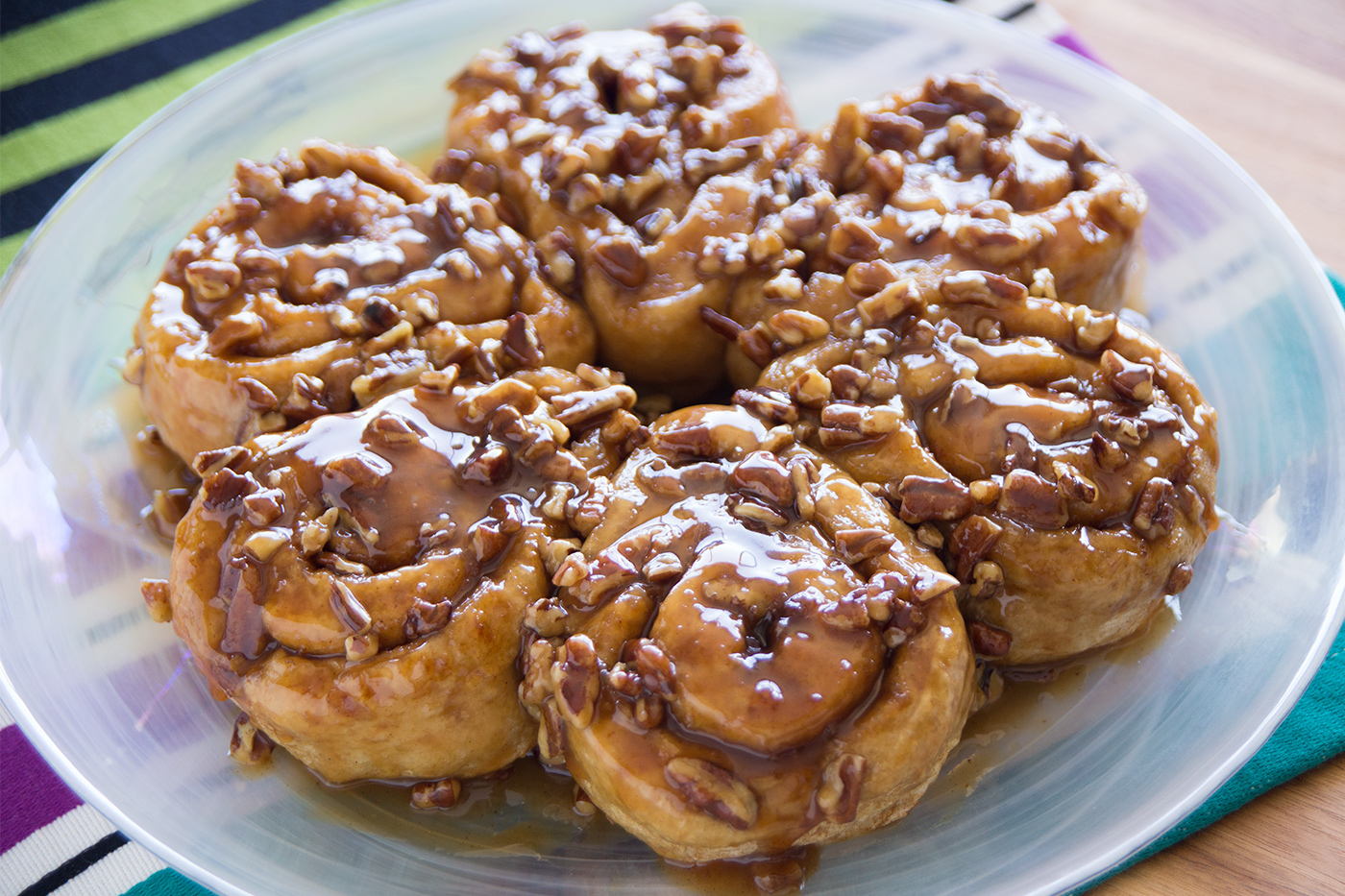 Microwave Caramel Rolls

A quick and easy gooey treat for your family and friends!
Ingredients
6 Rhodes Microwave Cinnamon Rolls
1/2 cup caramel ice cream topping
1/2 cup chopped pecans
Instructions
Spray a 9 inch glass pie pan with non-stick cooking spray. Pour caramel topping into pan. Top with pecans. Space rolls evenly in the pan over pecans.
Bake in microwave for 6 minutes. Remove from microwave and invert onto serving platter (be careful, caramel will be very hot). Serve warm.