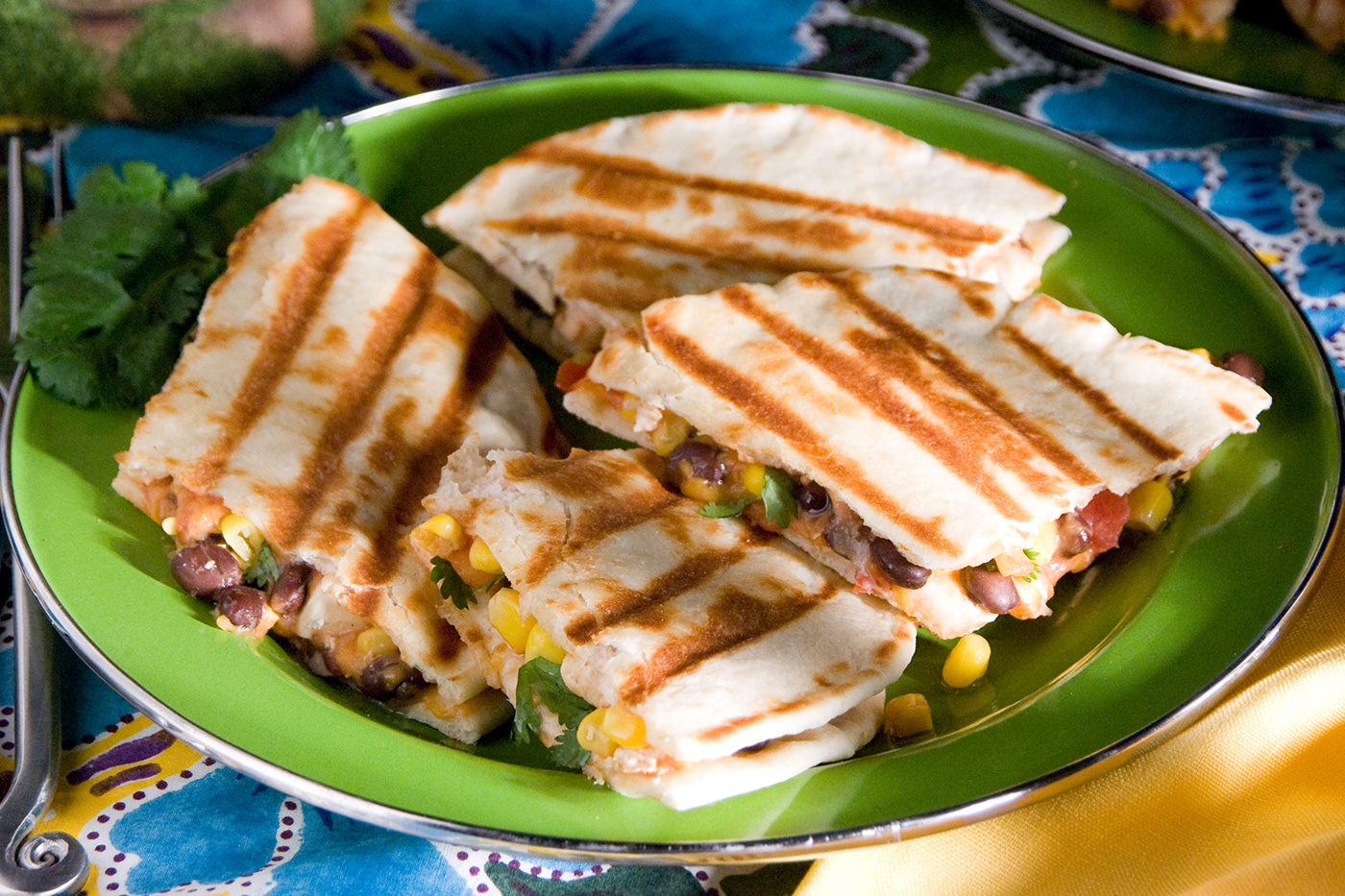 Grilled Quesadilla

This simple cheesy goodness is every child's favorite food and makes a great appetizer too. Top it with salsa and it's a winner.
Ingredients
12 Rhodes Yeast Texas Rolls, thawed and risen
3 cups grated cheddar cheese
salsa, if desired
Instructions
Flatten each roll into an 8-inch circle. On outdoor grill or on the stove top using a grilling pan, grill one circle about one minute on each side.
Grill another circle on one side, turn over and top with 1/2 cup cheese. Put already grilled circle on top, and allow bottom circle to grill.
Repeat with each set of rolls. Serve warm with salsa if desired. Makes 6 Quesadillas.