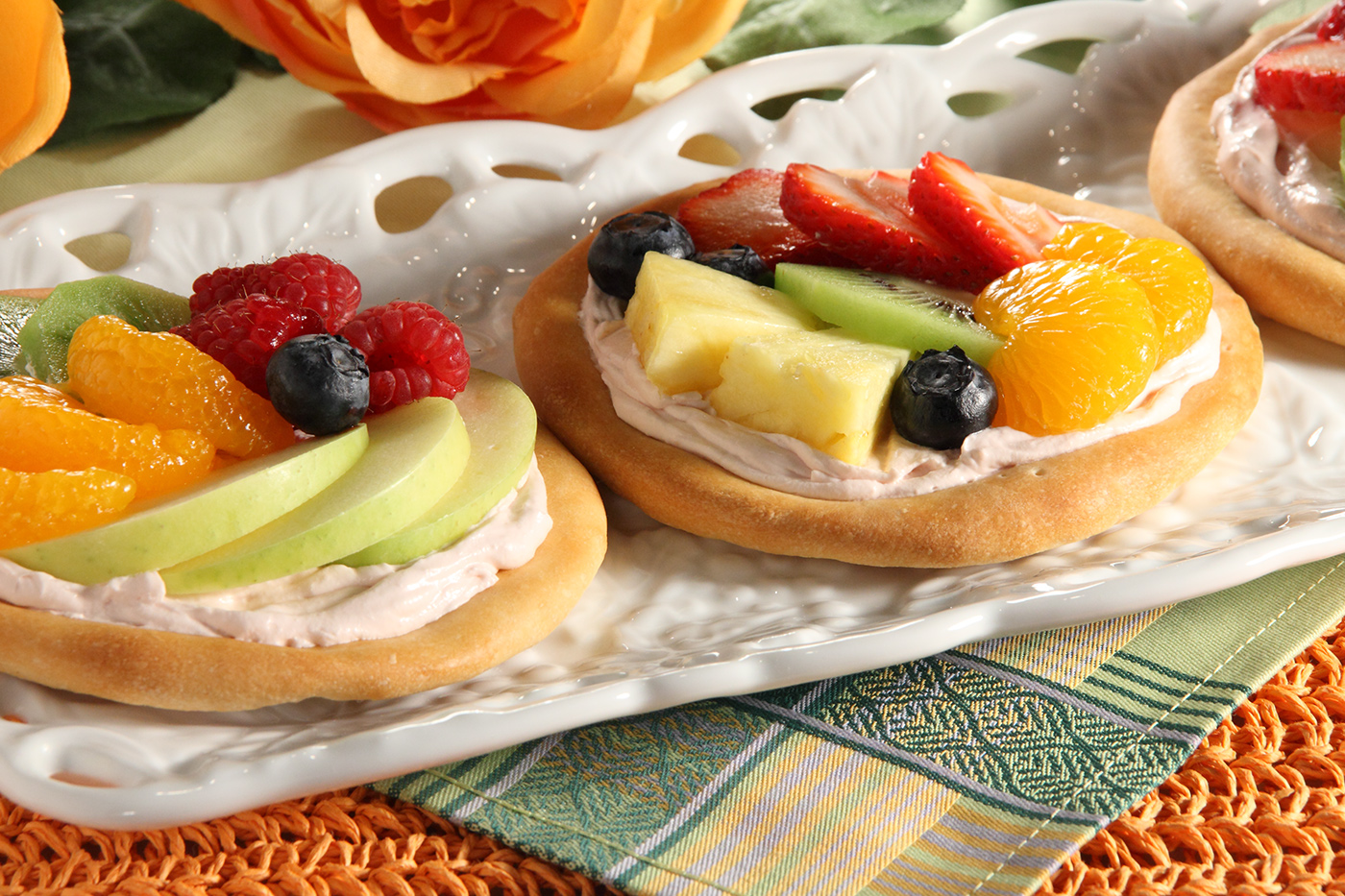 Fruit Pizza Snackers

Servings: as many as desired
Our Fresh Fruit Mini Pizzas are bursting with sweet summer flavor!
Ingredients
Rhodes Yeast Dinner Rolls, thawed to room temperature
8 ounces strawberry cream cheese spread
1 cup cool whip
fresh fruit as desired
Instructions
Spray counter lightly with non-stick cooking spray. Flatten dinner rolls into 4-inch circles. Place on a sprayed baking sheet and poke with a fork several times to prevent bubbles from forming.
Bake at 350 degrees F 10-15 minutes or until nicely browned. Remove from oven and cool completely.
Combine cream cheese and cool whip until smooth. Spread each crust with 1-2 tablespoons cream cheese mixture. Top with your favorite fresh fruits.