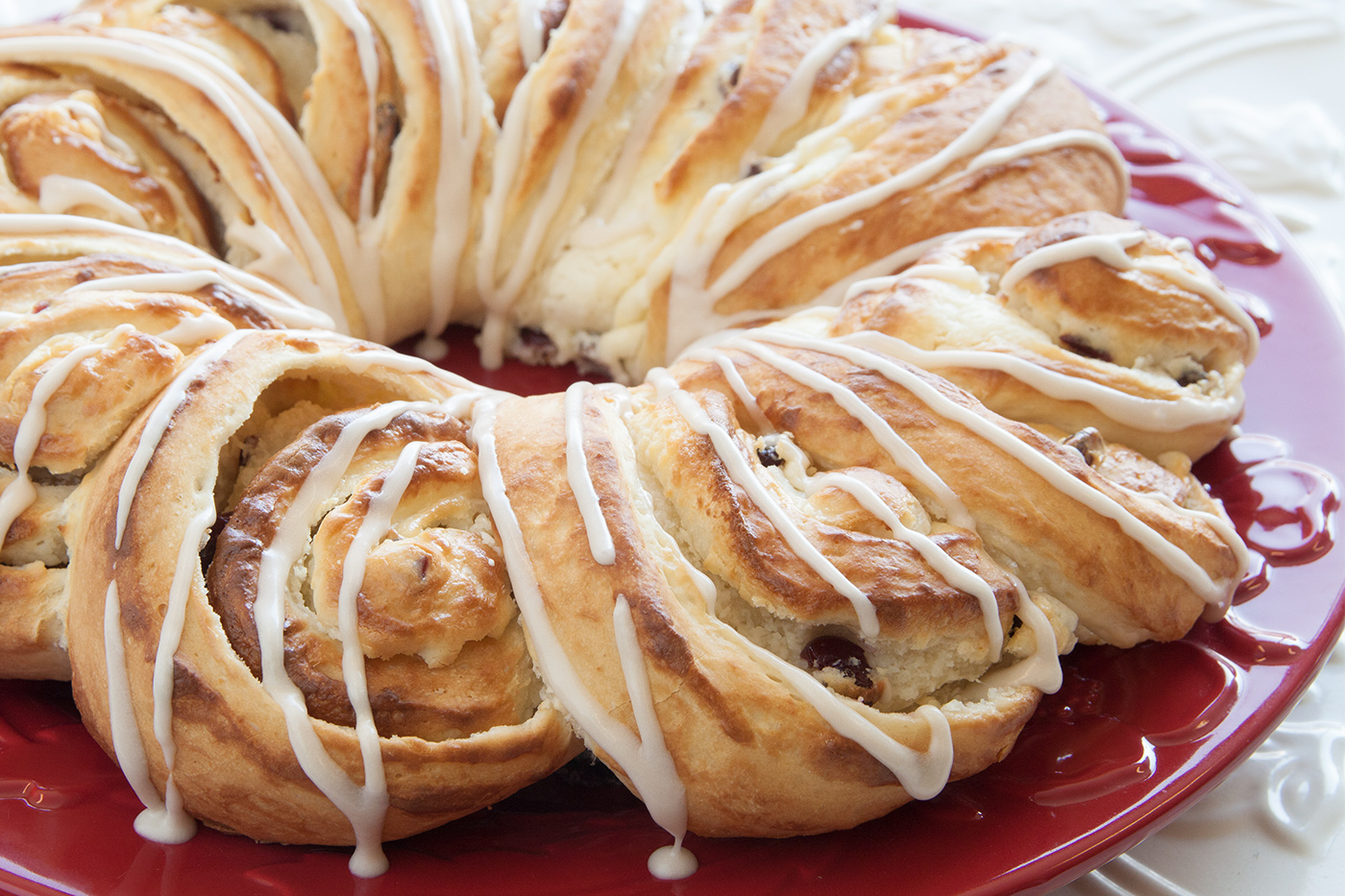 Cream Cheese Ring

This is so beautiful on any table and for any occasion. It tastes delicious!
Ingredients
1 Loaf Rhodes White Bread, or 12 Rhodes Yeast Dinner Rolls, thawed to room temperature
1 8-ounce package cream cheese
1/4 cup sugar
1 teaspoon lemon juice
1 tablespoon butter or margarine, melted
1/4 cup dried cranberries
Icing:
1 cup powdered sugar
1 tablespoon butter, softened
1/2 teaspoon vanilla
4 teaspoons milk
Instructions
Spray counter lightly with non-stick cooking spray. Combine rolls and roll into a 12 x 15-inch rectangle. In a small bowl, blend cream cheese, sugar, lemon juice, and butter. Add dried cranberries. Spread filling evenly on dough. Starting with longer side, roll dough up tightly. Pinch edges to seal. Join ends to form a ring and place seam side down on a sprayed baking sheet.
With scissors or a knife, make cuts nearly to the center of ring about 1 1/2-inches apart. Turn each slice on its side, resting on the adjoining slice. Cover with sprayed plastic wrap.
Let rise about 20 minutes. Remove wrap and bake at 350 degrees F 20-25 minutes or until golden brown. Combine icing ingredients. Ice while still warm.