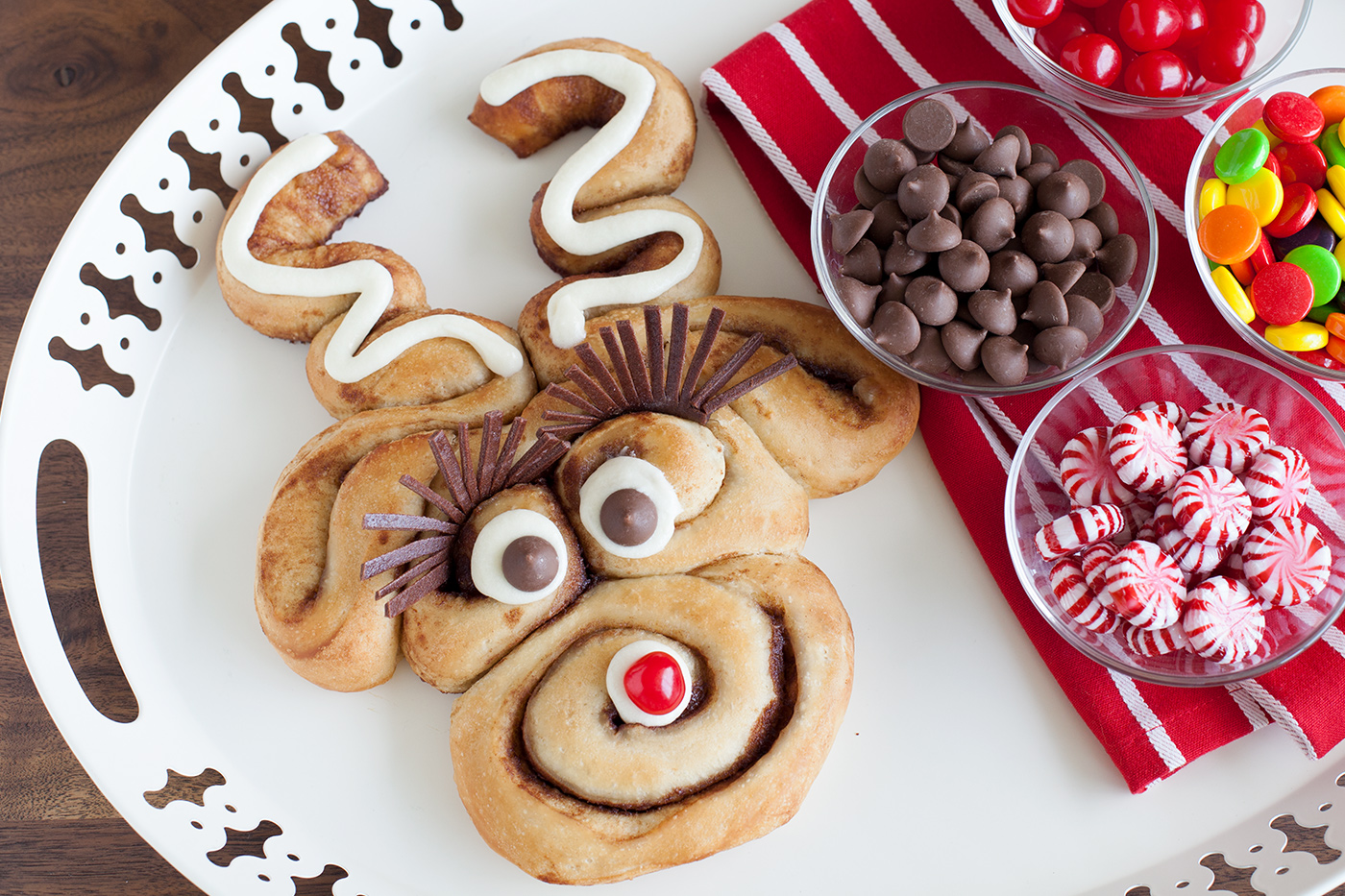 Cinnamon Roll Reindeer

This is a fun recipe to make with the kids for the holidays!
Ingredients
4 Rhodes Cinnamon Rolls, thawed but still cold
frosting, comes with the rolls
candy, for eyes and nose
fruit leather, for eyelashes
Instructions
Spray a baking sheet. Place one cinnamon roll on baking sheet for the snout. Clip the attached end of the next roll and unroll half way. Roll the unattached end to make two attached smaller rolls. Place this double roll above the nose to make the eyes. Unroll third roll completely. Beginning above one eye, loop about half of the roll to make an ear. Curve the rest up to make the antler. Repeat with the last roll on the other side to make the other ear and antler.
Cover with sprayed plastic wrap. Let rise slightly. Remove wrap and bake at 350 degrees for 10-15 minutes until nicely browned. Remove from oven and place on cooling rack. Decorate with frosting, candy and fruit leather.