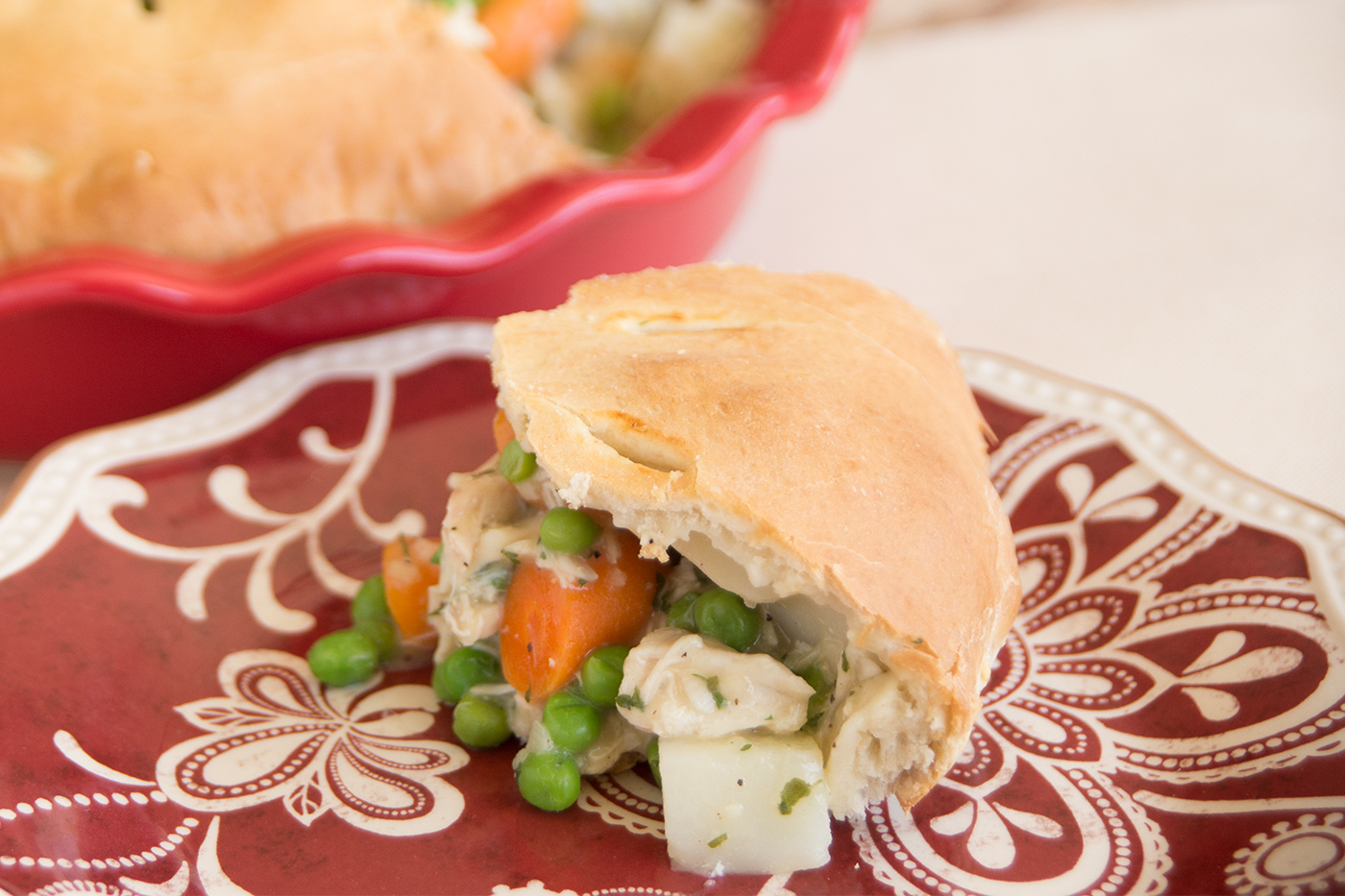 Chicken Pot Pie

Making a pie with bread dough. Besides being good for you it is Oh so delicious and makes it easy for you to make!
Ingredients
8 Rhodes Yeast Texas rolls thawed and risen
1 cup sliced carrots
2 cups cubed potatoes
2 chicken breast halves, cooked and cubed
2 packages chicken gravy mix
1 1/2 cups frozen peas
2 tablespoons minced dried onion
1 tablespoon parsley
salt and pepper to taste
Instructions
Boil carrots and potatoes until tender. Then drain. Add cooked chicken. Prepare gravy according to package directions. Add to chicken mixture along with peas, onion, parsley, salt and pepper. Then set aside.
Combine 5 rolls and roll out to fit bottom and sides of a 9-inch deep sprayed dish pie pan. Bake at 350 degrees F for 5-10 minutes. Pour mixture into pre-baked crust.
Combine 3 rolls and roll out to form top crust. Place over pie, sealing edges. Tuck the edge of the top crust between the pre-baked crust and the pie pan. Cut slits in the top of the crust to vent. Bake at 350 degrees F 30-40 minutes.