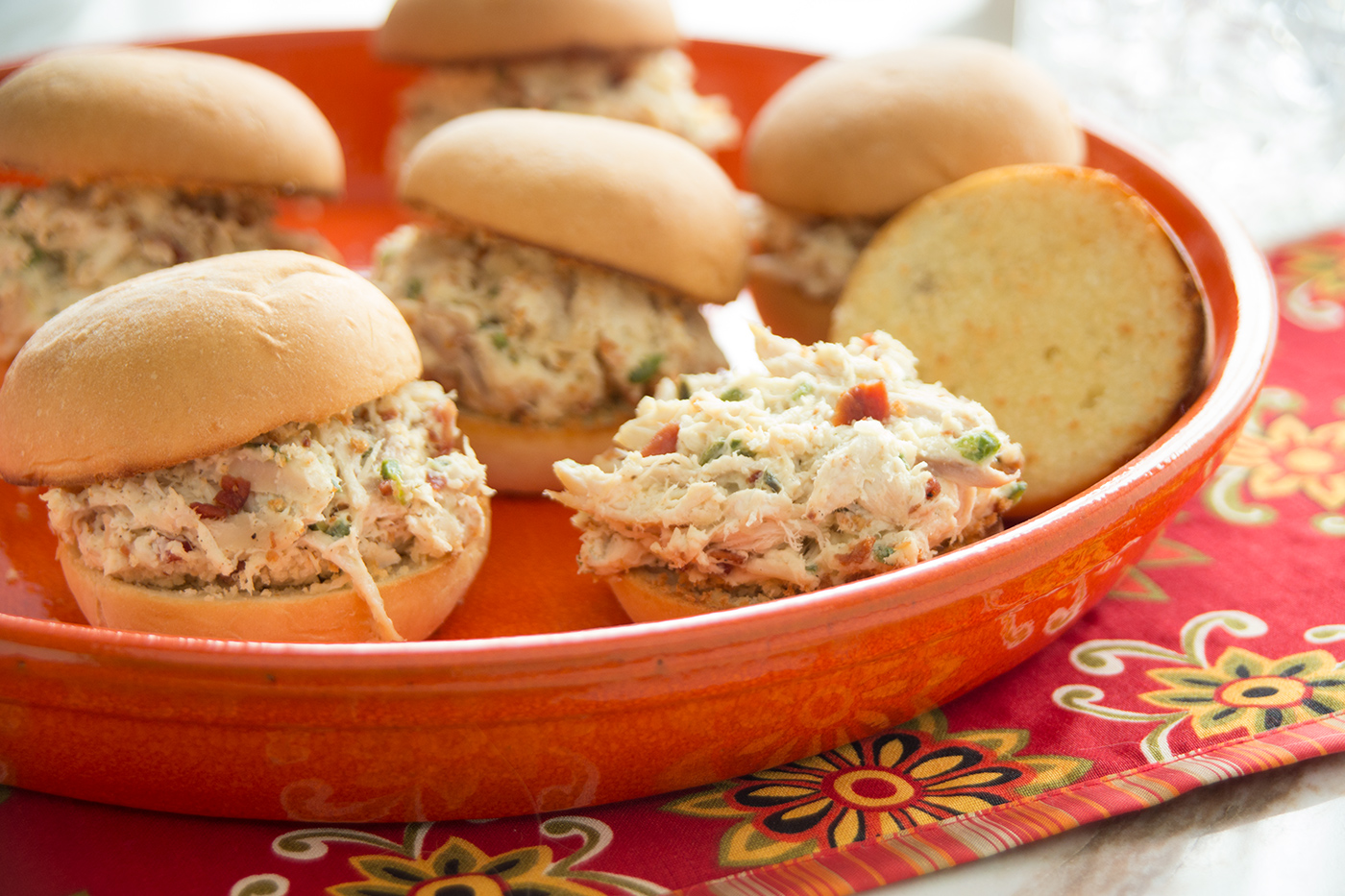 Chicken Jalapeno Sliders

This slider is perfect for family get togethers any time of the year.
Ingredients
6 Rhodes Warm-N-Serv® Soft Yeast Dinner Rolls or Rhodes Yeast Dinner Rolls, baked as directed
2 teaspoons oil
1 large Jalapeño pepper, seeded and chopped
1 garlic clove, minced
4 ounces cream cheese, softened
1/4 cup sour cream
2 cups cooked and shredded chicken
1/2 teaspoon pepper
1 cup grated Monterey Jack cheese
1/4 cup cooked and crumbled bacon
3 tablespoon butter, melted
1/3 cup panko bread crumbs
Instructions
Heat oil over medium heat. Saute chopped Jalapeno for 2 minutes, then add garlic. Reduce heat to low and stir in cream cheese until melted then add sour cream. Add chicken and stir to coat completely. Sprinkle with pepper. Add cheese and bacon and mix until well combined. Remove from heat.
Slice baked rolls in half and brush each side with butter. Dip buttered sides in panko crumbs. Place rolls, crumb side up , on baking sheet and broil just until golden brown. Remove from oven and divide chicken mixture evenly between rolls.