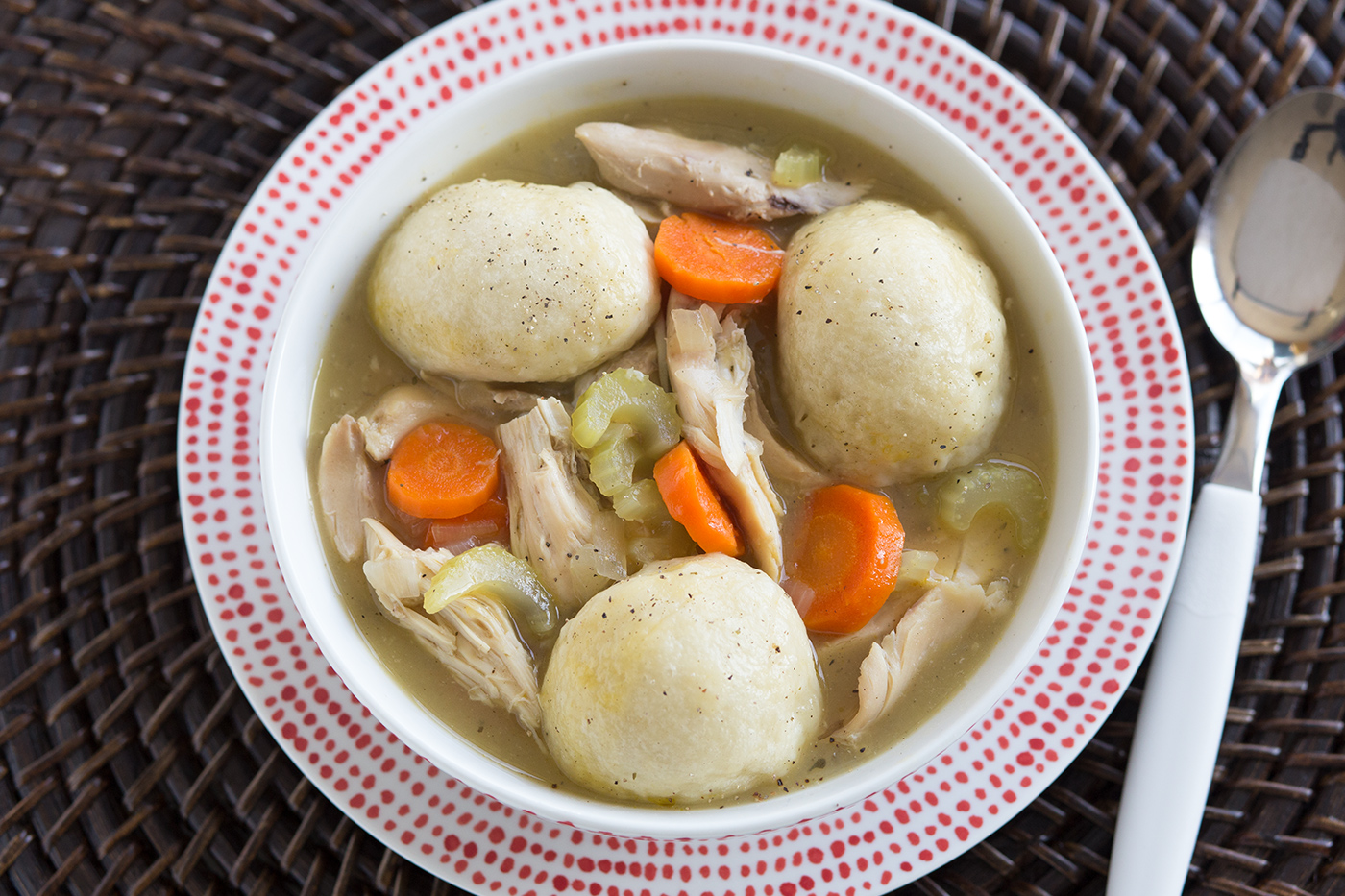 Chicken And Dumplings

You need to try this delicious comfort food recipe.
Ingredients
8 Rhodes Yeast Dinner Rolls, thawed but still cold
32 ounces chicken broth
10 ounce can cream of chicken soup with herbs
1/4 teaspoon poultry seasoning
1 cup diced onion
3 chopped celery ribs
2 medium carrots sliced
flour
3 cups cooked shredded chicken
salt and pepper to taste
Instructions
Combine broth, canned soup and poultry seasoning in a large pan. Bring to a boil. Add onions, celery and carrots. Turn heat down to simmer for about 10 minutes. Cut each roll in half. Sprinkle halves with flour (this prevents sticking and thickens the stew). Add chicken to large pan. Salt and pepper to taste. Place roll halves on top of mixture in pan. Spoon liquid on to the tops of the rolls and cover with lid. Simmer 20 minutes covered. Uncover and simmer 3-5 more minutes or until dumplings are cooked through.