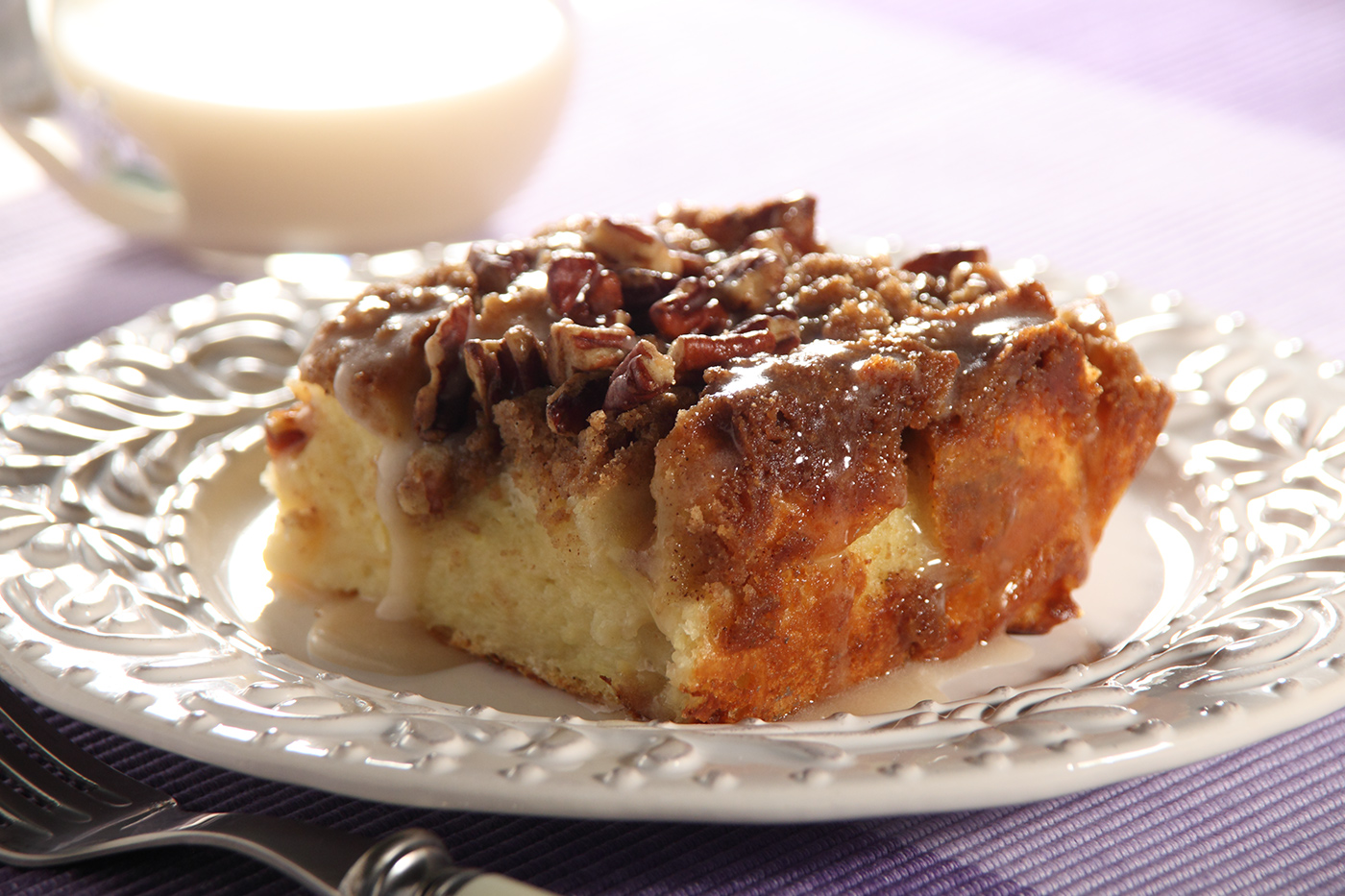 Breakfast Bread Pudding

Want to make a special "Breakfast in Bed" for someone? This recipe served nice and warm is the answer.
Ingredients
12 Rhodes Warm-N-Serv® Sourdough Rolls or 12 Rhodes Yeast Dinner Rolls baked following package directions
8 eggs
2 cups milk
1/2 cup heavy cream
3/4 cup sugar
2 tablespoons vanilla
Crumble Topping:
1/2 cup flour
1/2 cup brown sugar
1 teaspoon cinnamon
1/4 teaspoon salt
1/2 cup butter
3/4 cup chopped pecans
Glaze:
2 cups powdered sugar
6 tablespoons milk
4 tablespoons butter, melted
1 teaspoon vanilla
Instructions
Cut each of the rolls into 8 pieces and place evenly in a well sprayed 9×13-inch baking pan.
Mix the eggs, milk, cream, sugar and vanilla together in a bowl and pour over the roll pieces to saturate. Cover and refrigerate for several hours or overnight.
Remove from refrigerator and take off the cover. Combine the topping ingredients in a bowl until crumbly and sprinkle over the roll mixture.
Bake at 350 degrees F 45-50 minutes. To prevent over browning, cover with foil last 10-15 minutes of baking.
Combine Powdered Sugar Glaze ingredients and drizzle over warm bread pudding.