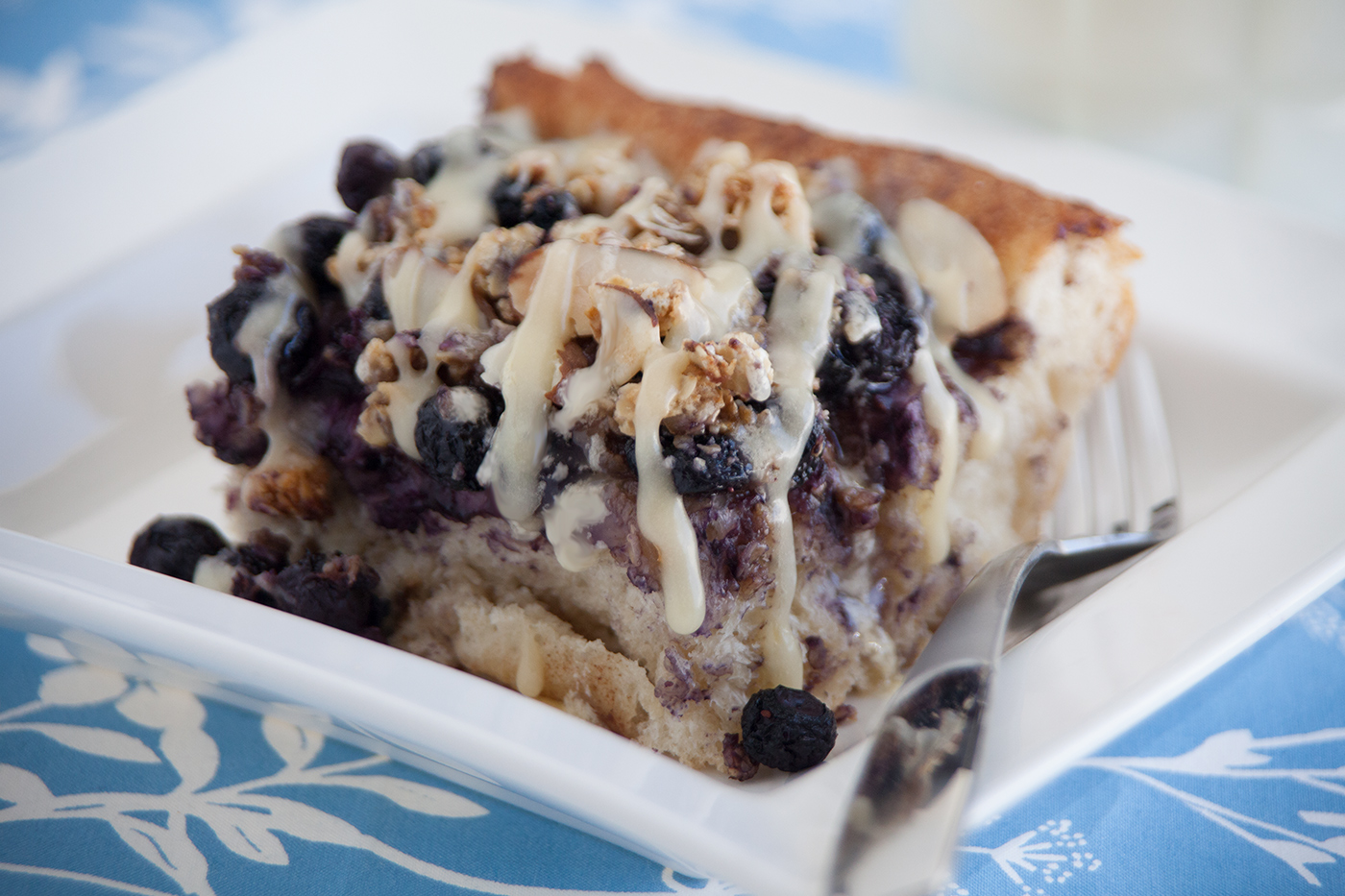 Cinnamon Fruit Crunch

This looks like dessert but could be breakfast with these fun ingredients on a cinnamon roll base.
Ingredients
12 Rhodes Cinnamon Rolls, thawed
12 ounces frozen fruit, thawed & drained
1/2 cup powdered sugar
1/2 cup granola
1 tablespoon almonds, sliced
2 icing packets (included with cinnamon rolls)
1/2 teaspoon almond extract
1 tablespoon water
Instructions
Thaw cinnamon rolls (about 2 hours at room temperature). Cut each thawed roll into 4 pieces. Arrange pieces in a sprayed 9×13-inch pan. Gently press pieces together to form a crust.
Toss drained fruit with 1/2 cup powdered sugar and spoon over crust. Top with granola and almonds. Cover with sprayed plastic wrap. Let rise 2 hours.
Remove plastic wrap. Bake at 350 degrees F 25 minutes or until center is done. If necessary, cover with foil the last 10 minutes.
For almond frosting, combine icing packets with almond extract and water. Drizzle over cinnamon fruit crunch while still warm.