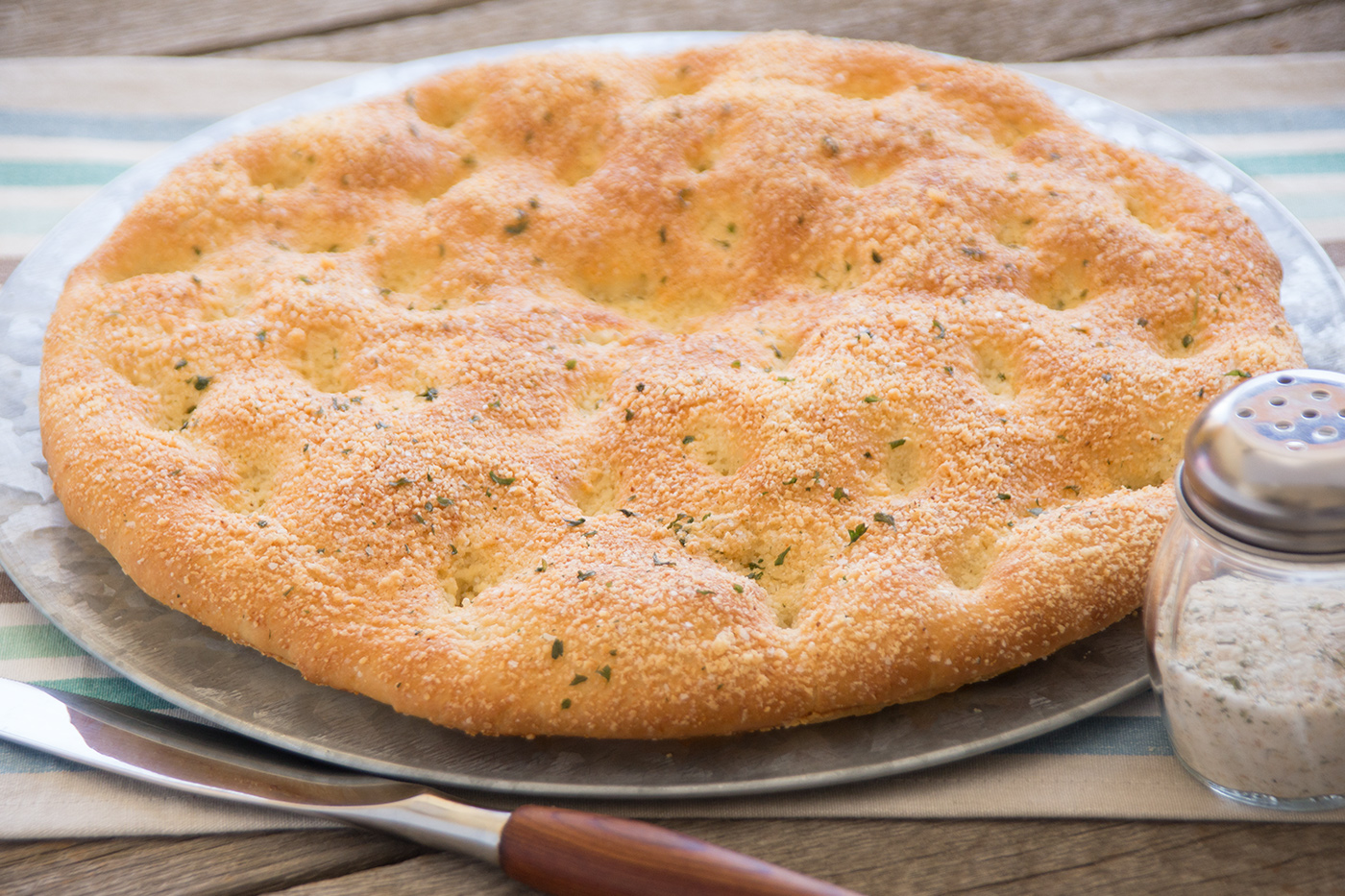 Buttery Focaccia Bread

This is the perfect addition to a delicious spaghetti dinner!
Ingredients
12 Rhodes Yeast Dinner Rolls, thawed to room temperature
2 tablespoons butter, melted
1/2 cup grated parmesan cheese
1/2 teaspoon garlic salt with parsley
Instructions
Spray counter lightly with cooking spray. Combine rolls and roll into a 13 inch circle. Place on a sprayed 12 inch pizza pan. Cover with sprayed plastic wrap and allow to rise until double in size.
Remove wrap and press finger tips into dough about 2 inches apart all over to dimple the surface. Brush with melted butter, letting butter pool in the depressions. Sprinkle with cheese and garlic salt.
Bake at 375 degrees F 15-20 minute or until golden brown.